---
---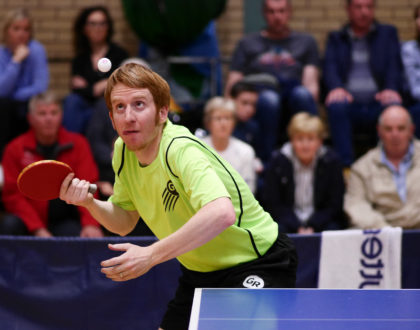 Rumgay Reaches Record. Rebecca Plaistow and Gavin Rumgay picked up the two big prizes at Saturday's senior Scottish National Championships, held at Bell's Sports Centre, Perth (28th April, 2018)....
Continue Reading
---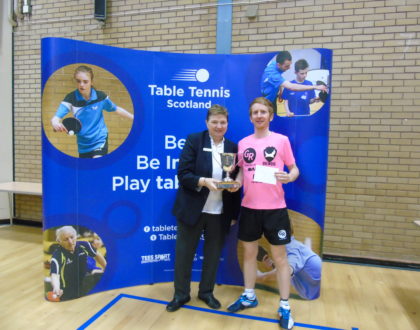 2018 Scottish National Championships Senior Events Saturday 28 April Perth`s Gavin Rumgay created Scottish Table Tennis history at the weekend when he won a record thirteenth Men`s Singles...
Continue Reading
---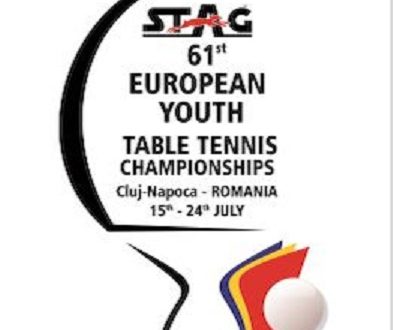 The Romanian Table Tennis Federation under the authority of the European Table Tennis Union will stage the 2018 European Youth Championships in the Polivalenta Cluj Sport Hall, Cluj-Napoca, Romania,...
Continue Reading
---
SCHEDULE SUN 18 SCHEDULE SAT18 FINAL Scottish National Championships – 28 & 29 April 2018 Website Draws
Continue Reading
---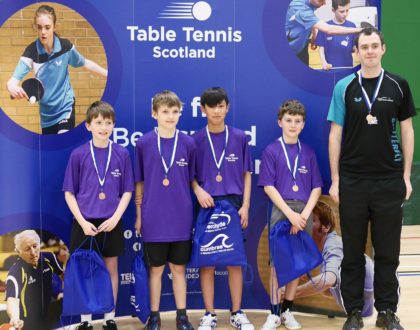 Primary Schools International 6thth -8April 2018 Inverclyde National Centre Scotland Boys Team Report By Gordon Muir, NPC The Scottish boys finished a creditable third in the team competition, behind...
Continue Reading
---
---
---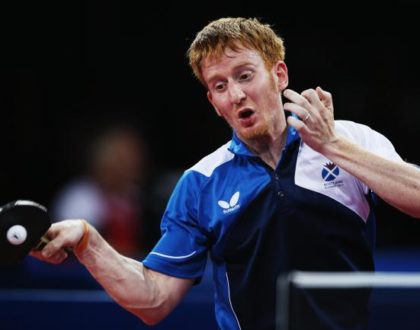 Gavin Rumgay faced a tough match against England's Liam Pitchford at Oxenford Studios. After taking one game each at the start of the match, Liam pressed on taking the...
Continue Reading
---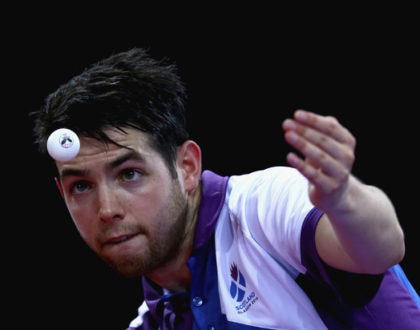 The Men's Doubles competition got underway this morning with Gavin Rumgay and Craig Howieson getting the better of the Northern Irish duo Owen Cathcart and Zak Wilson 3-0. Gavin...
Continue Reading
---