---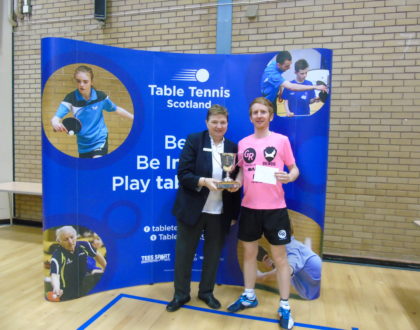 2018 Scottish National Championships Senior Events Saturday 28 April Perth`s Gavin Rumgay created Scottish Table Tennis history at the weekend when he won a record thirteenth Men`s Singles...
Continue Reading
---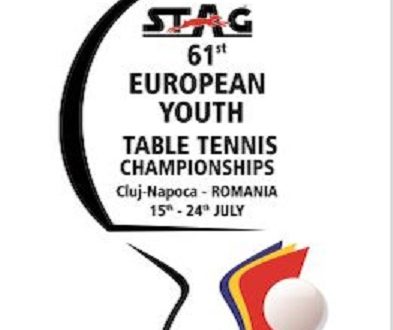 The Romanian Table Tennis Federation under the authority of the European Table Tennis Union will stage the 2018 European Youth Championships in the Polivalenta Cluj Sport Hall, Cluj-Napoca, Romania,...
Continue Reading
---
SCHEDULE SUN 18 SCHEDULE SAT18 FINAL Scottish National Championships – 28 & 29 April 2018 Website Draws
Continue Reading
---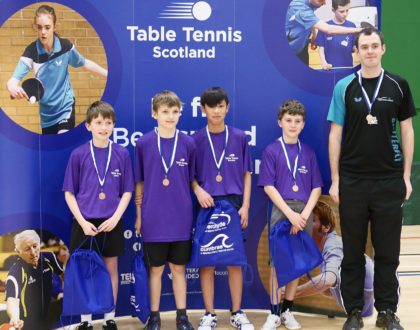 Primary Schools International 6thth -8April 2018 Inverclyde National Centre Scotland Boys Team Report By Gordon Muir, NPC The Scottish boys finished a creditable third in the team competition, behind...
Continue Reading
---
---
---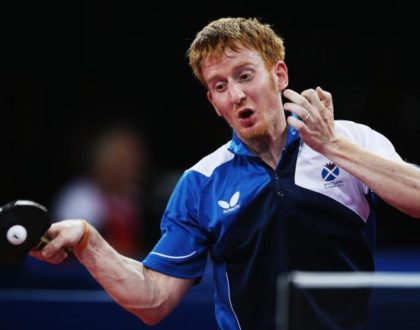 Gavin Rumgay faced a tough match against England's Liam Pitchford at Oxenford Studios. After taking one game each at the start of the match, Liam pressed on taking the...
Continue Reading
---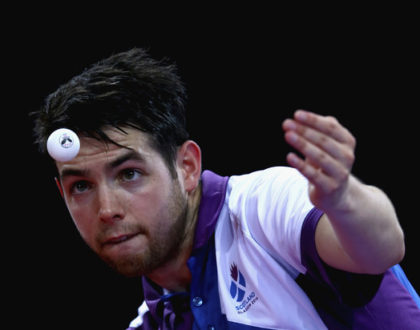 The Men's Doubles competition got underway this morning with Gavin Rumgay and Craig Howieson getting the better of the Northern Irish duo Owen Cathcart and Zak Wilson 3-0. Gavin...
Continue Reading
---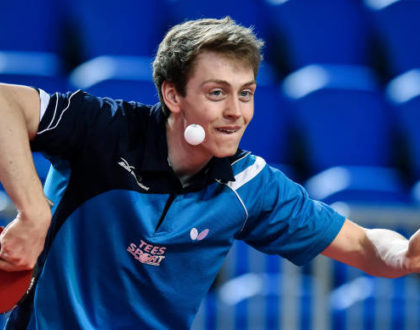 On day one of the Men's Singles competition Craig Howieson and Colin Dalgleish both faced two matches each in the group stage. Craig started well with a 4-0 victory...
Continue Reading
---
It was agreed at the board meeting on Saturday 24th March 2018 the under ITTF rules the original draw will stand for this event. Only players who now are...
Continue Reading
---