---
West of Scotland Results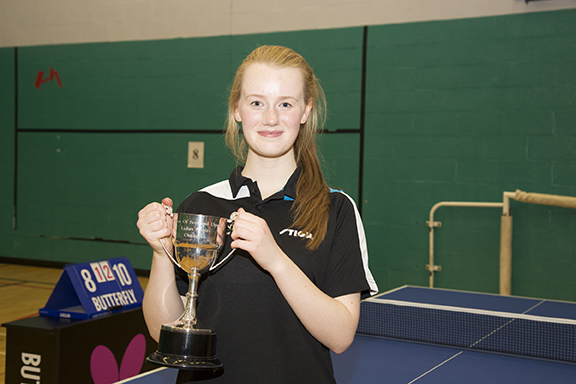 The West of Scotland Open 2018 took place on Saturday 3rd and Sunday 4th February 2018 at Drumchapel High School. With the majority of the top players in the country, along with entries from Wales its was going to be an interesting weekend.
Men's Singles
Craig Howieson won his second Men's Singles title defeating Colin Dalgleish in the final (3-1). Craig had defeated Sean Doherty in the semi finals and Colin had defeated Niall Cameron, who had survived a nail biter against Yaser Razouk, coming back from two sets down and 6-2 in the third. This was undoubtable the match of the weekend and entertained the crowd.
Ladies Singles
Rebecca Plaistow secured her second ladies singles title defeating Beth Roberts (Wales) 3-2 in the final. Rebecca defeated Faye Leggett (3-0) in the semi finals and Beth defeated Yuhuan Wang (3-0). Yuhuan came through a very strong group 3 which included Lucy Elliott, Lara Stirling and Kate Roberts.
Band 1
Danny Bajwa was a worthy winner in the Men's band 1 event defeating Dean Cundy 3-2), coming back from 0-2 down. Danny had defeated Zaid Khalid 3-1 in the semi finals and Dean had accounted for Harvey McDonald (3-0).
Band 2
Derek Lundie was the winner of the band 2 event defeating Tony Nelson in the final (3-0). Derek had a good run to the final defeating Faye Leggett, Nick Wolanski on route. Tony defeated Daniel Grant and Paula Callaghan.
Veteran Singles
Roy Claxton confirmed his status as top vet winning the title, after winning group 1, after a bye in round 1, he defeated Charlie Brown in the semi-finals. Derek Lundie's good run continued as he won group 3, then he defeated Tam Lawlor.
Men's Doubles
Craig Howieson and Colin Dalgleish secured the Men's Doubles title defeating Niall Cameron/Sean Doherty in the final.
Ladies Doubles
Congratulations to Faye Leggett/Yuhuan Wang on winning the Ladies Doubles defeating Rebecca Plaistow/Lucy Elliott
Mixed Doubles
Beth Roberts/Dean Cundy were worthy winners of the mixed doubles event defeating Colin Dalgleish/Rebecca Plaistow (3-1) in the final. Beth/Dean defeated Lucy Elliott/Niall Cameron in the semi finals. Colin/Rebecca defeated Lara Stirling/Ethan Chapman in the other semi finals.
West of Scotland 2018 – Results File
Recommended Posts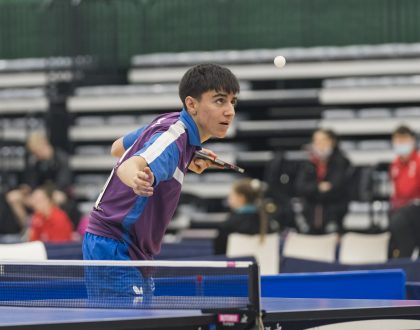 December 05, 2021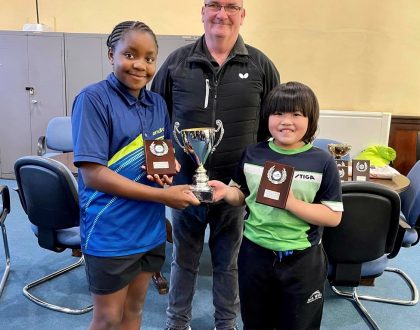 November 30, 2021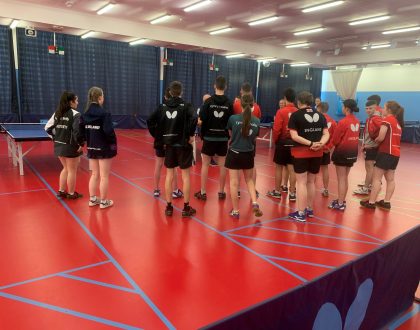 November 29, 2021