---
The Old Timers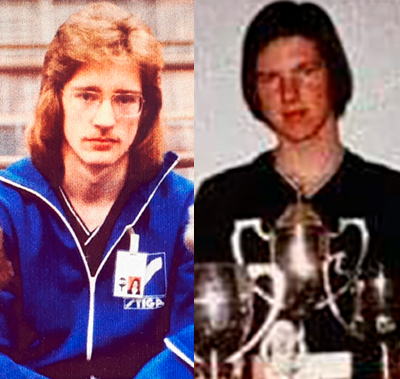 We're delighted to welcome Scottish TT Legends, Archie McCulloch and John Moir, the 'Old Timers', to this Monday's Q&A.
Both John and Archie excelled at junior level as far back as the 60s and were team mates in many Scotland squads. They join our usual hosts, Dave Fairholm and Mark Lundberg for what should be a great evening of stories and chat. Tune in from 7pm http://ow.ly/6w6j50DybdO
To whet your appetite see below for a wee bit about the 'Old Timers' and some photos from their career…
---
ARCHIE McCULLOCH
Retired aged 65 and played TT from age 12 [1967] till age 25 [1980].
I left school at 15 with no qualifications whatsoever and initially became an apprentice Motor Mechanic, although I don't believe my commitment to TT had any bearing on this. At the age of 22, I joined Albion Automotive as a Mechanical Fitter and gradually progressed to Quality Inspector, Quality Engineer, Manufacturing Engineer, Assembly Line Facilitator and ended up as a Supplier Quality Engineer, which involved a great deal of travelling, in particular to India. I am now retired after spending a total of 41 years at Albion Automotive. I now live happily with my partner of 21 years after divorcing my first wife.
Pathway
I was introduced to the game and coached by my older brother John McCulloch at my local Youth Club in Cadder before joining Knightswood Community Centre and in 1973, joining Milngavie TT Club until I gave up.
Learning Experience
I tended to play league & Cup matches midweek and practised all weekend at Springburn Sport Centre or Bellahouston Sport Centre and whenever I possibly could at Inverclyde in largs.
Playing Highlights
As a junior, I was Scottish Junior Champion twice and represented Scotland in two European Youths [Thornaby & Athens]. As a senior, I was WOS Champion, Midlands of Scotland Open Champion and represented Scotland in two Commonwealth Championships [Guernsay & Edinburgh] & two World Championships [Birmingham & Pyong Yang, North Korea].
Best Wins
Not sure, possibly Stoyanov [World ranked Bulgarian]
Favourite Player(s)
As a youngster, it was Malcolm Sugden who I loved to watch and latterly, it was Stellan Bengtsson. Since I stopped playing, Jan Ove Waldner really impressed me.
Friends within the Sport
Too many to mention as a player but very few friends connected to TT after I stopped [Only John McIntosh & Frank Hamilton who I played a bowls team with and Bill Davidson who I played in a pool team with]
Reason for Disaffection
Not long after returning from the World Championships in North Korea, I got married, at a time when I was pretty disillusioned with the relatively new anti spin rubbers. Some anti spin controls were put in place at a later date but by that time, I had lost some of my passion.
The Reality is that, in my circumstances at the time, 25 years old, newly married and for various reasons, not visualising myself progressing at the rate I had been, I decided to walk away, rather than drop down the rankings and out of the Scotland Squad.
What replaced TT and Why
Ex Milngavie TT teammate John McIntosh introduced me to Bowling when he took me along to watch him beating the then World Indoor Champion John Watson in the early 80's. I have been playing Bowls very actively ever since.
Regrets
Yes…..but not getting married as I have two great children as a result. I really wish I had persevered though what I saw as a low period in the game. As you are aware, some anti spin controls were eventually put in place but for me, it was too little too late and if there had been better standardisation of the equipment, I believe I may have played on for a much longer time and the game would have been more popular and widely played . Can you imagine the relevant authorities allowing a similar thing to happen in Tennis or Golf ?
---
JOHN MOIR
John Moir, working in Botswana and aged 63, played TT from age of 11 (1968+) until 1980 with a brief 3 year resurgence in Zimbabwe between 1983 and 1986, where I coached youngsters in the townships and won every title available in Zimbabwe including 3 times Open Mens Singles Champion,
I left school at 17 with o'levels an highers and initially worked in Banking for 4 years then through a bit of a TT brush of fate, got a job as a trainee programmer at Aberdeen Council. From that point forward my proverbial rolling stone nature was fired into life. London with Colemans Mustard, Zimbabwe as Head of ICT for Central Bank, back to UK working for Stanchart in London, implementing banking systems all over Africa. Secondment to Botswana in 1988 and basically have been based here since then. I am now a Motswana or a Botswana Citizen. Married three times with 4 kids, divorced then my two wives both passed away at age 40, one from a car accident and more recently, Ruth from leukeamia.
I was fortunate that I joined a Sports Club which had been built next to where I stayed in Aberdeen and whilst being football crazy, I decided on day one to play TT. Brian Morgan, who played for years with the likes of Max Singer, having slaughtered me said that I had clearly played before, which I hadn't and these words of encouragement was the catalyst to what happened next.
TT was twice a week, plus league matches, and we used to travel to most National tournaments from a young age. TT was quite well supported in Aberdeen by enthusiastic administrators and a few coaches. My 1st major TT tourney outside the Granite City was in Falkirk and I was beaten 1st round by a fellow Aberdeen player (Roger Clark). Being unable to practice and National events was a pain, so the long and the short of it was that I spent 18 hours travelling and watching TT for one game of TT against a player from Aberdeen! I decided mentally that I would develop the skills to NOT beaten in Round 1 again as I think if it had happened my playing career would have been very very short indeed. I went to Inverclyde several times and 2 or 3 times to Guinness School of Sport where we mixed and occasionally fought with other U21 sportsmen and women. Women with hairy legs!! ? Scottish Team Training in Glasgow, was a fantastic learning experience, mixing from a young age with top players.
One thing I am particularly proud of is going for around 9 years in Aberdeen leagues without loosing a single match. That aside, representing Scotland Juniors in Llay circa 1973/74, English Open thereafter, playing fairly well for Scottish Schools vs England 1974 when Arthur Ash won Wimbledon, European Youth Champs, Zagreb 1975, Senior Champs, Duisberg 1978, Comonwealth Champs 197? Edinbugh (was fantastic), and the Worlds in 1979 with Archie, Richard, Keith, John Mc and Denis George are memorable occasions. Winning the Zimbabwe Open 1983/84 and 85 also great especially as the Chinese visited and played in 1982, so my name was on the tropy after the Chinese World Champion!! West of Scotland Open 1978 Mens Singles beating john Hawkins in final.
Beating my TT Coach in a tournament aged 15 for the 1st time, he was no 8 in Scotland at the time, and the fact that he NEVER beat me again in a competitive match!
Richard Yule was a class act, but I loved watching Johannson, and Surbek and played with Richard against Surbek and Stipancic in WTTA 1979. We led 19 16 in 1st game and they went on to win the World title again!
Have kept in touch with Brian Morgan over the years and a lot of the friends from Zimbabwe times.
After the Pyongyang experience and also the strange rubbers being utilised, I decided that I would also use reverse pimples. I cause havoc in the Aberdeen leagues as I didn't defend but used the bat to create weird and wonderful spin, but at that stage I had already lost interest in TT. The Aberdeen contingent and crowds of us travelling to all major tourneys had stopped, not sure why, but with that my interest nose dived.
Well I became fairly adept at DARTS, won competitions and beat the World No 3 Rab Smith in a friendly game once where I started with a 180!! I also beat the World Pool Trick shot champion at snooker, but refused a 2nd game against him for obvious reasons. I also played golf, not competitively but more for enjoyment, and got down to a 4 handicap fairly easily and without practice. I still play and occasionally win out here in Botswana where like Zimbabwe we have 365 days of sunshine annually.
I believe that if I was to continue playing TT it had to be at a top level, and this became difficult to achieve. The camaraderie of travelling to National and International events and the social "surroundings" was fantastic and I wish it could have continued. If I ever returned to UK, I would play again I believe. TT developed a competitive nature in me that has held me in good stead SO FAR!. I only played TT in Zimbabwe initially as the person who recruited me INSISTED as for some reason he was aware that I played at a reasonable standard in Scotland. I regret not making it to No 1 but with Tricky Dickie around that was a bridge too far it seems!!!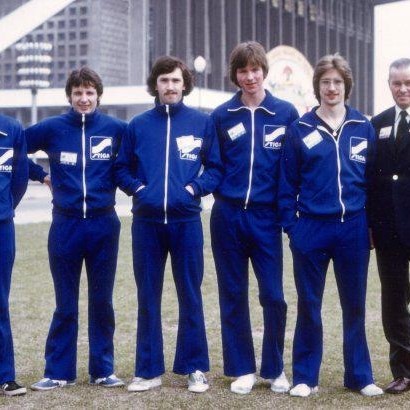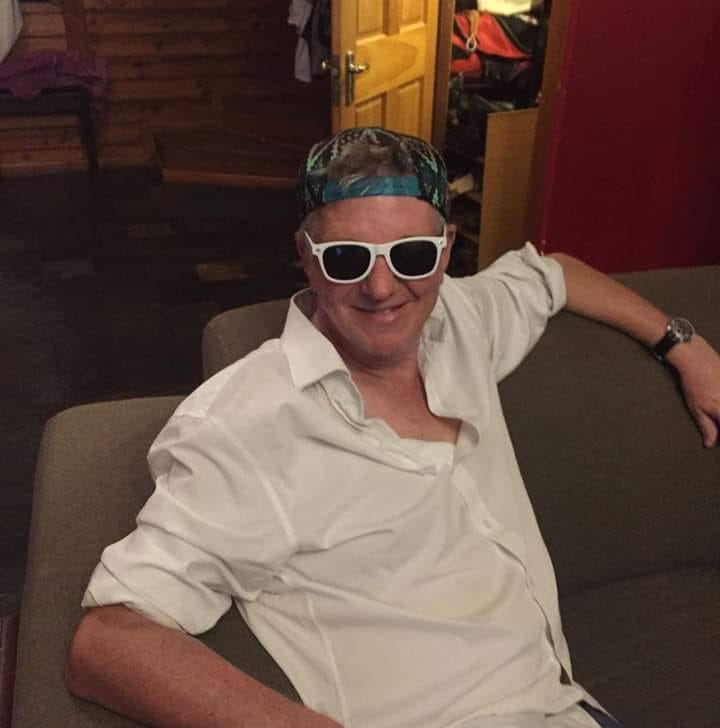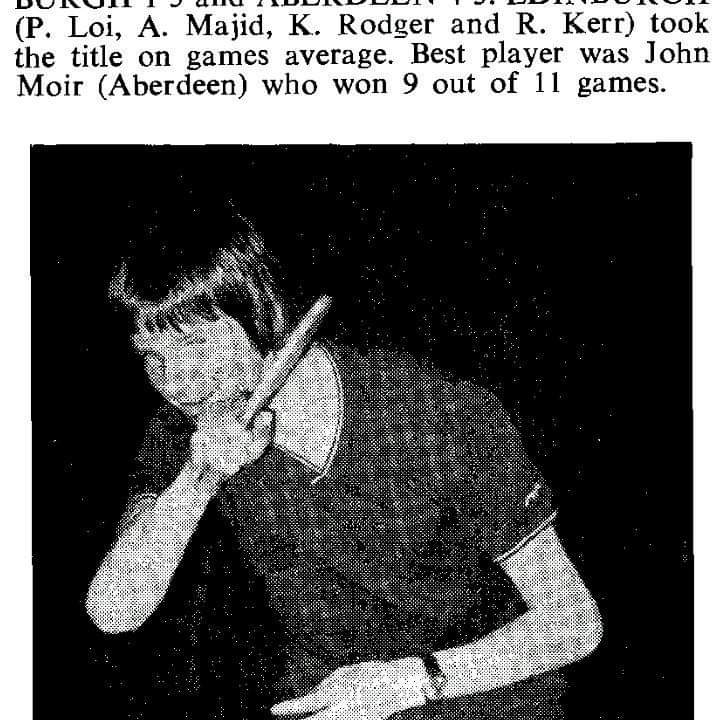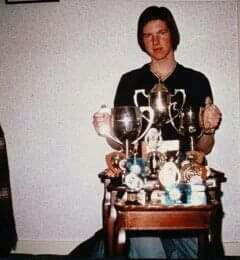 Recommended Posts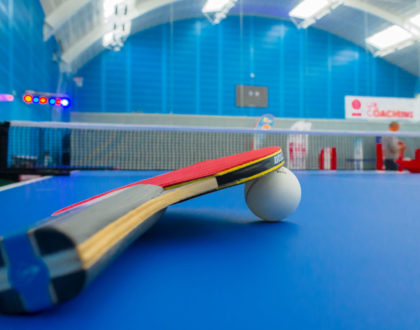 September 21, 2021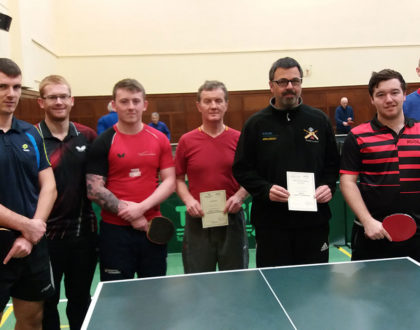 September 17, 2021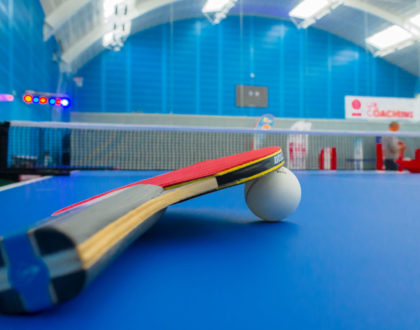 September 06, 2021