---
The Longest Day
Charlie Ellis reports on the SNL matches in Saltcoats and Largs on November 5th.
The middle day of the SNL is the longest, straining minds and muscles. Three matches is a test, especially if they are tight. With so many points up for grabs, a team's season can be determined on this day.
What made it particularly testing this year was the enforced change of date (and venue), a result of the flood waters which seeped into Bell's Sports Centre on October 8th, putting the SNL's main venue out of commission. To alleviate the inevitable travel burden on Teams from the North East, Lindsay Muir and Richard Yule`s original and preferred plan was to stage all three divisions involving teams from Aberdeen at Bathgate Academy and three divisions at one of the available venues which could present the competition in Ayrshire, St Matthews Academy, Saltcoats, or the National Sports Centre, Largs. Very frustratingly, Bathgate Academy could not accept our booking due to the unavailability of staff to open the building!!! Plan B therefore resulted in the top three Divisions being staged at Saltcoats and Divisions 3-6 at Largs. Clubs faced plenty of difficulty in ensuring they could put out teams. Unfortunately, teams from the North East were unable to do so, resulting in some walkovers. Some were therefore spared an early start: I noted the Edinburgh International players waltzing breezily into the hall at 11.05 – those already in the hall had been hard at it for 2 hours. Lucky for some!
Two excellent west coast venues stepped into the breach. At St. Matthew's in Saltcoats, North Ayrshire did a fine job of preparing the hall and providing excellent playing conditions. They are used to this having hosted several big events in the past, including Senior British League matches, SNL, and ETTU matches. The new tables (acquired through the Prosperity Fund – part of the levelling-up agenda), have helped further improve the playing conditions. Billy Main and the top table team did a great job of keeping things flowing, while Diane Hogg did a fantastic job in inputting the results. At the National Sports Centre, Inverclyde, Largs, things also went smoothly, thanks to the staff there and Richard Yule's efforts.
Perhaps the day lacked the atmosphere you get when all teams are under one roof, but there were plenty of good contests throughout the day. Though, perhaps less so in Division 1 than usual.
Division 1: A gulf in class
In truth, the Division 1 matches were somewhat one-sided, with little sense of 'jeopardy' for the top sides. As Chris Main put it, this year's top three (North Ayrshire A, J. K. Carnbo A, and Murrayfield A) seem to be "head and shoulders above the rest". This was borne out by the results which saw these three sides all record three 6-0 wins. However, as Chris Main remarked, ensuring such comprehensive victories did add some pressure as game difference could come into play – as it has done in previous seasons. North Ayrshire A's ability to string together 6-0 wins has been a significant factor in their dominance of the SNL over the years.
Good matches included some of those involving the 'spectators' friend' Gerry Campbell of Grange A. His matches with the likes of David Hay 3-1 win) and Danillo Cello saw a series of entertaining and long rallies with flowing strokes to the fore. He also came close to causing an upset versus one of the 'big three' when he came within a whisker of beating Damian Shing Kee Chia of Murrayfield A – eventually losing 6-11 in the 5th. In the same match Grange's No. 3, young Ben Hart, was competitive in his two matches, taking sets off Danilo Celli and Damian Shing Kee Chia.
Other good quality matches included that between North Ayrshire A & B. Nathan Hogg trying his best versus North Ayrshire A's top gun, but unable to make headway – he's not the only player to struggle to get a foothold against Martin Johnson in recent years. The closest contest in the North Ayrshire 'derby' saw Jamie Johnson come through in the 5th (after losing the 4th 14-16!) against Ryan Henry. North Ayrshire B sit in 5th place, just behind Drumchapel A.
Edinburgh University A, lacking their star players from last season, had a difficult day. Faye Leggett was looking bereft after a tough day at the office. Their final match saw them take on Drumchapel A, for whom Chris Wheeler and Martin Perry came back into action. Wheeler turned back the clock with some superb backhands, while Perry demonstrated the development of his game in pushing Faye Leggett close and then claiming victory over Conner Smith. Drumchapel A sit in mid-table on 4 points, while Edinburgh University A, currently pointless, will face a relegation scrap on the final day. Who can they draft in to help their survival cause?
The final set of fixtures (on February 4th) will see the big clashes: Murrayfield A Vs JK Carnbo A in the morning, with North Ayrshire A then finishing off against Murrayfield A. That should see Division 1 re-ignite with some impetus.
Division 2: Brutal encounters
In truth much of the drama and tension was to be found in Division 2, where there were several epic battles during the day. Right to last ball at 5.46pm; a trademark punched backhand from Jason Fleming securing his side a draw versus Murrayfield C. That match typified lots of the Division 2 action. Dawid Sulkowski maintained his 100 % record, though he was forced to battle by a determined Zihao Li (Sulkowski had earlier had similarly tight matches against Alan Whitton of Grange B, as well as Keith Dingwall of Murrayfield C).
Versus Zihao, the Dumfries A 'big bench' helped their man edge the match 11- 7 in the decider. Kieran Walker led the bench effort, standing up for every big point claimed. Clearly a product of 'socialisation' he's been undergoing playing and training at his club Hennebont in Brittany.
Walker stood down for his side's third match (replaced by Dylan De Silva) as he was making the first tentative steps back into competitive action after a period of ill-health which started with an allergic reaction. He certainly looked sharp enough and had a good win against Yubo Rasmussen, who himself had a good day. Walker is thoroughly enjoying his time in France, playing and training at a good level for up to six hours a day. This is the sort of intensity players need to reach a high level. His training programme includes sessions with Adrian Crisan, the former Romanian international (who once reached No. 10 in the world rankings) – these have been a highlight of Walker's time in France.
One of the most intense matches in Division 2 saw Dundee A & Dundee B clash. On paper, the sides were closely matched and so it proved in, what Paul Monteith termed "a brutal encounter". The 'epicentre' of the match saw Ryan Docherty "rise like a phoenix" as he came back from 0-2 down versus Callum Riddoch. As usual, Docherty's performance saw him use every inch of the court (in an earlier match he had been forced back beyond the barrier), as well as producing some of his renowned verbal paroxysms. In the final match, Robert Toth came through in four sets to beat Monteith and secure a battling draw.
Dundee B had earlier come through strongly against Murrayfield C. What looked like a tight match in prospect ended up 6-0 to Dundee B, whose three players all performed strongly. The loss leaves Murrayfield C firmly in the drop zone and needing to do something drastic to stay in the division (ditching their underperforming No. 3?).
Murrayfield B still lead the Division, though they started the day slowly, with youngsters Charlie McGowan and Borui Chen struggling with the early start as they took on Grange B. Alan Whitton produced an excellent performance to beat Gordon Muir in the final match to secure a 4-2 win for his side. After a couple of missed chances ("Das ist nicht gut"), the Kiwi took it 14-12 in the 4th. Yubo Rasmussen beat the two youngsters with very solid performances. While he's been training a fair bit at the Grange, he's not had much competitive action. As a result, he felt "particularly relaxed" and played with freedom and focus. Or, perhaps it was the Scottish Vets shirt he was wearing that inspired him!
Despite dropping a point in their final match (their 3rd draw this season), Dumfries A are in 2nd place – with Dundee B just a point behind, ahead of Dundee A and Drumchapel B. Young TonyChim performed impressively for the Glasgow side. Dundee A & Dumfries A will clash in the morning in the final set of fixtures, before Dumfries A & Murrayfield B meet in the final set of games. Who can grasp those two promotion slots? It's bound to be tight.
Division 3 is led by Edinburgh International A, following a walkover vs Aberdeen B and 5-1 wins vs Stirling B and Murrayfield D. Marek Domagala kept up his 100 % record with 6 wins, even if two were on paper. Behind them lie Dundee C following three wins. Their toughest game was a 4-2 win versus North Merchiston, with Grant Williams' two wins crucial. North Merchiston A and Murrayfield D sit two further points behind but still within reach of the top.


---
Action in Largs (Divisions 4-6)
It was great to see so many teams make the journey to Largs, and early start by most, some opting for an overnight stay for a fresh start.
Matches got underway promptly in the National Center, which has the perfect conditions: walls, tables, lights and flooring all spot on. Although we were only on 2/3rds lighting for the first 1 hour, making the call on when to go to full power was tricky. We decided to wait on a 5-set battle between Roy Claxton (Glasgow South) and Ally Hills (Edinburgh International B) had been decided. One thing that was evident was the breadth of ages in the hall, great to see so many young and old matches.
South Ayrshire A sit at the top of Division 4 after winning their three matches. This included a battling 4-2 win vs Drumchapel C. The newly formed Forth Tay team are in 2nd place after three good wins. Despite Colin Green's two wins, Penicuik were beaten 4-2 by Sarah Kenhard's side for whom Emma Riddoch won her two.
Krzysztof Opila's JK Carnbo B are the leaders in Division 5, following three 6-0 wins. However, they are only one point ahead of the youngsters of Murrayfield E who also had a good day, with William Wang picking up six wins out of six.
In Division 6, Glasgow South B and North Merchiston B top the league, separated only by 'goal difference'. Philip Houston maintained his 100 % record for the Glasgow side, with new recruit Steve Collins also figuring strongly. The top two will clash in the final set of fixtures.
By the final matches, movement was noticeably less smooth as limbs got heavier and minds fuzzier. Many players will have woken on Monday morning with tired heads and bodies.
Thanks to Billy Main and North Ayrshire TTC, and the team at Largs for all their efforts in terms of providing such excellent venues at short notice – and for their efforts on the day. Thanks of course to Richard Yule for his efforts in liaising with the two venues and to Stuart Wallace for his help with the hall set up at Largs. Thanks to Diane Hogg for inputting the scores at St. Matthew's and Graham Muir for entering in scores at Largs. Thanks above all to the clubs for all their efforts in getting teams out in the difficult circumstances of a late date change. Finally thanks to Lindsay Muir for some input to this report and for all his efforts as SNL supremo.
See you all on Sunday 4th February. Venues tbc.









Recommended Posts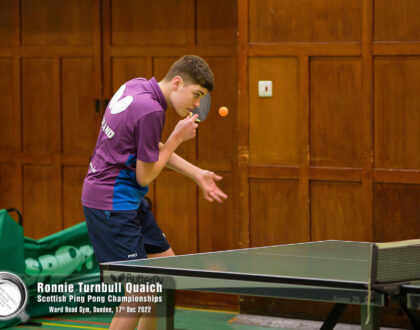 December 08, 2023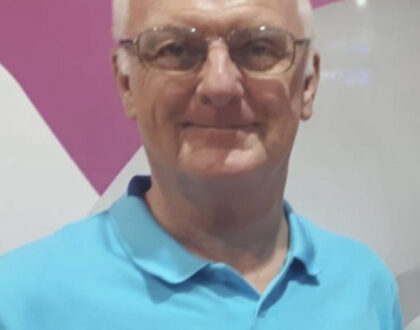 December 04, 2023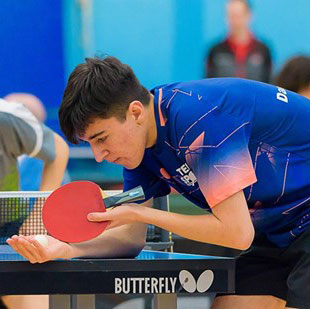 December 04, 2023