---
Scottish National League
Report by: Charlie Ellis
The new season of the Scottish National League began at Bell's Sports Centre in Perth on Saturday (14th October).
Charlie Ellis reports on the pick of the Division 1 action.
Action began at 10:30 and ended just after 16:30 (though most matches ended an hour earlier) as Chris Main completed a four sets victory over Danny Bajwa (4-11,11-6,9-11,8-11). This helped North Ayrshire A complete a 5-1 win versus Dumfries A. The match typified the day: pitting rising talent against established senior player.
On paper, Keir Morton's 3-1 win versus Richard Main was the biggest result of the day but Morton was quick to admit that his opponent was struggling badly with a cold. Main also had a struggle against Dylan Curry – taken to a 5th set before powering through to take it 11-4 (9-11, 16-14, 11-6, 10-12, 11-4).
With Calum Main injured and Sep Bidari a last minute call up to Drumchapel's British National League squad, defending champions Drumchapel A put out what Yaser Razouk described as 'a much weakened side'. Though work and studies have curtailed his training (he's finding 'it hard to play twice a week'), Razouk was reasonably happy with his own performance (an inconsistent forehand aside) and that of his team. Razouk didn't see the draw vs North Ayrshire B as any sort of disaster as the club 'didn't set goals for the season' – other than competing to the best of their ability. For Dumchapel A, Zaid Khalid continued his recent good form, playing fluently to beat Martin Johnston 3-1. Dumchapel A led North Ayrshire B 3-2 but Ethan Chapman produced a solid victory over Thomas Cairns (playing up from the B team) to level things up.
John Hannah (playing no. 3 for Murrayfield A) was involved in two of the tightest and – in the case of his match against Ethan Chapman – loudest matches of the day. Against Andy McPherson he lost out narrowly (3-11, 11-6, 11-13, 18-16, 10-12) before winning a similarly tight match against Chapman. Chapman, who now represents North Ayrshire in the SNL was 'very annoyed' to have lost that match and felt that an uncalled let late in the fifth set had been a factor (something that Hannah disputed).
Chapman has been training hard at Grantham in recent months. He enjoys the 'stricter' character of the sessions and believes they offer him a significantly higher level of training than he could currently find in Scotland. He's set his sights on playing in a future Commonwealth Games.
Both Morton and Bajwa have been training (with Dylan De Silva and others) throughout the summer and doing some gym work. For Bajwa the aim has been to build up some more power in his legs while Morton hope to become 'more explosive' in his movement. Morton was in good aggressive form in his match against Colin Dalgleish – the senior Scottish team member eventually taking it 11-8 in the fifth set. Bajwa also felt that he had chances against Dalgleish but squandered a 10-8 lead in the 4th, so lost 1-3. Bajwa really enjoyed his 5-set tussle with top veteran Gerry Campbell, which the youngster edged 3-2 having trailed 1-2. Dumfries A defeated Scottish Vets A 5-1, with Tam Lawler gaining the Vets' sole win (3-0 vs Calum Morgan).
Murrayfield's two victories were based around the strong performances of Graeme Barella and their No. 1, Johannes Laute of Edinburgh University. The German undergraduate enjoyed his first day in the SNL, having only recently (following an injury enforced break) returned to playing the sport seriously. The pick of his matches was an excellent five set encounter against Dylan Curry (Triangle A). Despite a quite brilliant angled backhand counter-loop from Curry at 9-10 down, Laute closed it out with some calm play (11-13, 16-14, 4-11, 11-9, 10-12).
Division one looks set to be a tight affair with several teams in the mix. North Ayrshire A & Murrayfield A lead the way having both picked up 2 victories while Drumchapel A will no doubt have a stronger side in the remaining fixtures. Despite 2 losses on Saturday, North Ayrshire's strong second-string also look capable of producing some good results. Likewise the talented Dumfries A side have the ability to test the top teams.
The next set of fixtures (3 rounds of fixtures on the day) take place on November 25th at Bathgate Academy.
Recommended Posts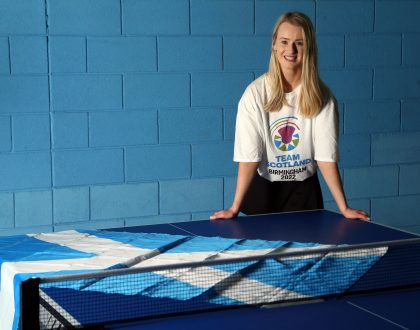 April 30, 2022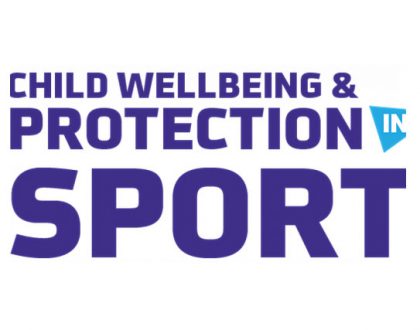 April 30, 2022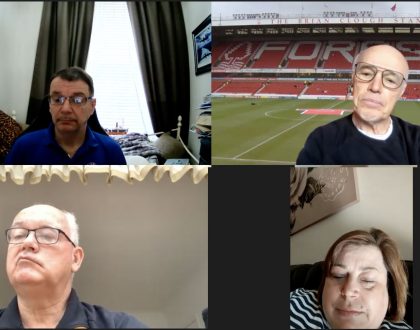 April 28, 2022