---
Scottish National League 2018 Week 1
North Ayrshire on Top Again.
The top of the Scottish National League Division 1 has a familiar look
after the first set of matches – held in Perth on Saturday.
Defending champions North Ayrshire A lead the way after overcoming
Murrayfield A 4-2 in a long and high quality match (which delayed the
start of the Scotland vs Wales friendly match!). North Ayrshire's
Chris Main was delighted to have come through in the deciding match
against Krzysztof Borkowicz. He feels that the win puts his team in a
'really good position' to defend their title. He feels that it makes
his team's task much simpler after a draw against Murrayfield in the
2017-18 SNL 'really complicated our season'. With Richie Main
currently focusing on his teaching practice, Zak Wilson of Northern
Ireland came in to the North Ayrshire team and performed very solidly
throughout the day. The North Ayrshire A team was well led by Scottish
number 2 Colin Dalgleish who looked in excellent form, losing only 3
sets during the day. For Dalgleish the win over Murrayfield was
'absolutely key'. Borkowicz admitted that Dalgeish had been 'a level
above' but still felt his team might well have pulled off a draw as
the 5 other players well 'of a similar level'- 'the day could have
been better'. He felt that a few 'stupid mistakes' (including one
attempted off forehand smash at a key moment versus Chris Main- a
product of 'watching too much YouTube!') had meant that he had failed
to take it to a deciding set. He praised John Hannah for his excellent
win against Zak Wilson (11-8 in the 5th) and for stretching Chris Main
to 5 sets (Main's experience and service variations allowed him to
dominate the final set). Murrayfield No. 1 Johannes Laute picked up 5
wins for Murrayfield A; losing only -in 4 tight sets- versus Colin
Dalgleish.
With a few teams under strength (due to British League commitments),
there were a few surprising results. North Ayrshire B were
particularly hard hit (three 0-6 losses) but will no doubt pick up
points in the two remaining SNL meetings. Dumfries- without Keir
Morton and Danny Bajwa had what Dylan de Silva described as a 'tough
day', though they did pick up one win against North Ayrshire B.
Yao Tang, who won 4 of her 6 matches for the Glasgow
side, helped Drumchapel A achieve a win (vs Dumfries) and a draw in a closely
fought match with the Vets.
Among the teams likely to be involved in the relegation scrap,
Murrayfield B had a decent day with tight 4-2 wins against the
Scottish Vets and then – in the final match of the day- South Ayrshire
A. Ian Denton was South Ayrshire's surprise packet, picking up two
good 5-set wins against the Vets' Tam Lawlor and Allan Whitton (his
side won 5-1). Dylan Curry led the way for South Ayrshire with 5 wins
from 6; Rebecca Plaistow picked up 4 wins. Gerry Campbell was the key
man for the Scottish Vets, pulling off 5 set victories over Rebecca
Plaistow, Zeesth Naseem and Charlie Ellis but his team only had one
draw (vs Drumchapel) to show for their efforts.
Full league tables and results from all 5 divisions are available at :
https://eur02.safelinks.protection.outlook.com/?url=https%3A%2F%2Fwww.tabletennis365.com%2FScottishNationalLeague&data=02%7C01%7C%7C88f5aa4c8b8045168fee08d632625ca6%7C84df9e7fe9f640afb435aaaaaaaaaaaa%7C1%7C0%7C636751795421597219&sdata=2t9I8Iart8Lh51wexYg%2F8dN0%2BbDMNLqYKuO5UdJbubE%3D&reserved=0
Report by Charlie Ellis.

Recommended Posts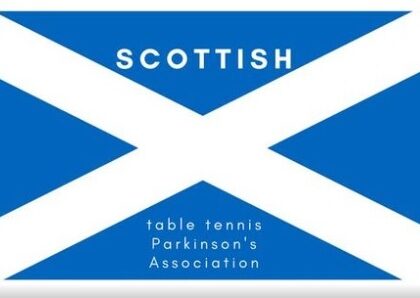 July 20, 2022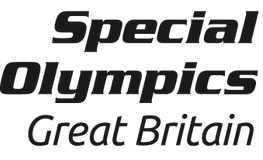 July 20, 2022