---
Sandy Elrick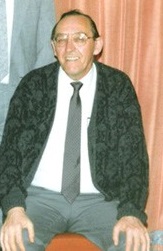 Table Tennis friends from Dundee and around the country were part of a very large attendance at the funeral service of former Table Tennis Scotland Chairman, Sandy Elrick on Tuesday 1 October. There were four excellent tributes to Sandy including one from Dundee and District Table Tennis Association Committee member and long time friend and colleague, David Sim.
---
Sandy Elrick
What motivated Sandy as far as Table Tennis was concerned ? I would suggest that while he no doubt enjoyed playing, it was the betterment of the Sport and ensuring that young players fulfilled their potential that really concerned him the most.
Further motivation arose while attending a national tournament many years ago in charge of a group of Dundee based youngsters. While there he happened to overhear a conversation between 2 boys from a different part of the country. One said they were playing someone from Dundee and the other said that it would be dead easy to win. Sandy resolved to make sure this wouldn't be said again in the future.
In the 1980s Sandy was heavily involved in coaching in Dundee and he served as the Association Coaching Convenor during this time. A weekend away at a tournament in a minibus with a group of youngsters was commonplace for Sandy. Here is a quote from one such youngster John Donnachie ' Thanks for helping the young guys in the 80s and 90s – put me on the right path – great memories' From another Ian Hunter ' Younger players saw Sandy as a father figure – they had a great rapport with and respect for him. He had a great sense of humour and was keen to stop and have a chat whenever you met – he was always more interested in your news rather than his own – he was a genuine legend'.
Sandy joined the STTA Board in 1986 and subsequently served as Vice Chairman responsible for coaching. From 1995 to 1998 he served as Chairman of STTA and during this time Scotland hosted the Commonwealth Table Tennis Championships at the Kelvin Hall in Glasgow. Funds had to be raised and Sandy in charge of the Organising Committee ensured a successful tournanment took place – no mean feat in the circumstances. Sandy also qualified and served as an International Umpire showing his all round dedication and versatility in the Sport.
As a player Sandy played almost exclusively for Telecoms TTC – individual achievements were not his primary motivation however I discovered that in the 1997 – 98 season he won both the Lower Division and Closed Championships Ballot Doubles trophies while only 2 years ago his team Telsports won the Chris Halliday Cup. One season he formed a team with sons Craig and Graeme – I bet the boys got plenty advice ! When I asked Graeme if they had achieved any success he just said 'Don't be so silly !' When you remember Sandy at matches you remember – The fag breaks, his green tracksuit and how he ceremoniously changed out of that before his match, there was also the pen on his lapel for some reason ? He was also brilliant at flicking the ball of the wall with his foot so that he didnt have to bend down and pick it up. He arguably showed greater precision at floor level than he did on the table !
In the 1990s Dundee Table Tennis started to use Ward Road Gym in the centre of Dundee on a regular basis. This accommodated 6 tables and was great for practice, league play and tournaments at an affordable level. When the Gym Caretaker was withdrawn in 1998, it was agreed at a meeting with the City of Dundee Council that D&DTTA (i.e. Sandy) would administer and let the Gym. At that time there was no heating, and toilet and shower facilities dated back to the 1940's. Despite the very poor facilities, the Gym was being used 5 nights each week by various sports clubs. In August 2001 the Council gave notice that they intended to sell the building. In May 2002 instructions were given to clear out all the equipment and vacate the building by the end of June. Over the next few months Sandy instigated meetings at the highest level within Dundee City Council in an effort to avoid the loss of this city centre sports hall. With his leadership, a Charitable Company was formed and within 2 years enough funding was raised to refurbish the building at a cost of £335,000. Work on the regeneration of the building started in April 2005 and was completed in September 2005. Sandy was Chairman of the Ward Road Gym Charity between 2002 and 2017. He stood down as Chairman in 2017 but remained on the board until ill health forced him to resign earlier this month.
Sandy is acknowledged as the man behind the regeneration of Ward Road Gym, without his enthusiasm and drive we would not be enjoying the facilities that we have today. At the time Ward Rad was about to be closed Dundee and District TTA had no Plan B so we have plenty to be thankful to Sandy about saving the facility. A herculean effort indeed !
Lets put the record straight – Sandy could play the game and apart from being good at it he was also highly tactically adept. He played until he was 83 which was some achievement.
In later years Sandy served again on the Dundee and District TTA Exec Committee. His opinions were always valued and no matter how animated any discussion became he always remained calm and thoughtful and totally committed to ensuring Table Tennis in Dundee was run in the best way possible.
What a seismic contribution Sandy has made to the Sport of Table Tennis over his lifetime ! We will miss him hugely – a gentleman and a true Table Tennis Legend.
Recommended Posts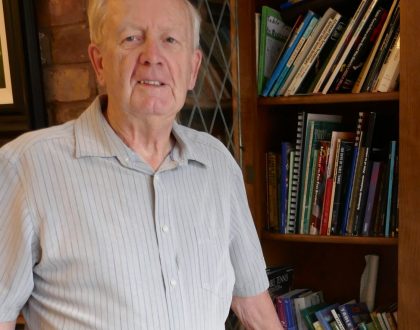 January 17, 2021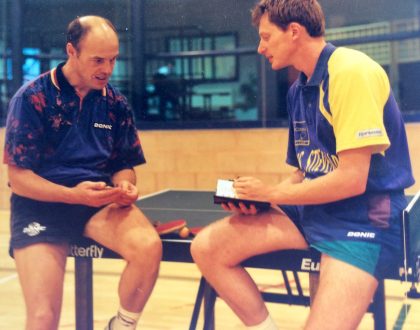 January 02, 2021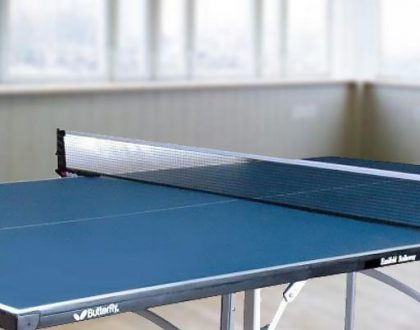 December 23, 2020