---
North Ayrshire quell the disruptors
North Ayrshire quell the disruptors
Charlie Ellis
With amber warnings posted and Bell's Sports Centre threatened with inundation, the new National League season got away to a damp but – thankfully – undisturbed start. It was a lucky escape; the Grand Prix the following day had to be abandoned midway through as flood waters started to seep into the building as Perthshire continued to be affected by persistent heavy rain. On Saturday it was only the lower part of the car park that was affected; and that water had receded by the time the final matches finished.
With exactly 200 players registered, the event was a demonstration of the way the SNL has become a real focal point in the season. There's little doubt that the depth of quality has increased markedly, with strong players and teams in all divisions. Steadily some of the 'misplaced' players and teams are finding their true level. At the peak, there are now more of Scotland's top players regularly involved (Johnson, Dalgleish, Bajwa, Leggett) but how can the standard be further improved? The benchmark set by North Ayrshire A is impressive – can anyone match or surpass this level?
League decider?
The opening day of the National League usually features some of the more one-sided matches, as teams ease themselves into the new season. In Division 1, the climax of the season has generally seen North Ayrshire A take on their closest rivals in their final match; either just edging out their opponents, as was the case last season, soundly beating them.
This was not the case on Saturday. This season, they faced possibly their toughest test in their opening match. The 'disruptors' in this case were newly promoted J. K. Carnbo. For the new season they have recruited impressively; with leading players Colin Dalgleish and Danny Bajwa joining their A team. This was going to provide an early test for North Ayrshire with one notable figure in the hall suggesting "this has a draw written all over it". Certainly, on paper it looked likely to be a close contest..but the match was played on table 1
J. K. Carnbo's no. 3, Krzysztof Borkowicz, believed that the match really hinged on the opening match in which Bajwa took a 2-0 lead against the Swede Hugo Torngren. "that was key…Hugo was looking nervous at that point but he got back into it". Torngren, his rhythm found, eventually completed a 3-2 comeback win, taking the decider with some ease – 11-4. JK Carnbo A needed their No. 1 Colin Dalgleish to level things in the second match, where he faced his ex-SNL-teammate Martin Johnson (still current teammate in BPL). There was a sense around the hall of the importance of the match – with necks craned to catch glimpses of the intense action.
The match saw plenty of high calibre rallies as Johnson took the first two sets before Dalgleish levelled things up impressively. Johnson regrouped and in the deciding set managed to dominate, taking every chance to unfurl his dynamic forehand. Captain Chris Main then produced a strong performance as he beat Borkowicz with some comfort and followed this up by edging out Danny Bajwa 3-2. North Ayrshire A took all of the tight five set matches as they eventually claimed a comprehensive 6-0 win. While the final result might seem harsh on J. K. Carnbo, it's rarely a matter of luck when one team wins all the close matches. Higher level competition is all about winning the big moments. North Ayrshire A have consistently done this in the SNL.
Billy Main was delighted with the result. He'd been aware of J. K. Carnbo's recruitment and was conscious that the opening match "might be a league decider". He admitted that it was "a pity" that two such strong sides met on the opening day "but those are the rules" (for the 'seeding' to be determined by the league standings from the previous season).
His club are very keen to maintain their superb record as they chase their 10th SNL title. Main was aware of Torngren's impact on the match but keen to emphasise that his relationship with North Ayrshire is substantial, with the Swede involved in coaching at the club as well as representing them in the British Senior League. Torngren plays and trains with Martin Johnson in Sweden, where his club has just reached the top national division there. The Swedish player also trains at the top-rated table tennis centre in Eslov. Recent matches included a recent contest against a team featuring the top internationalist Pär Gerell and TT legend Jörgen Persson, who has returned to competitive play at 57. A real treat for the likes of Johnson to take on such huge names in the sport. With the likes of
Truls Moregard, Mattias Falk, and Anton Kallberg, Sweden certainly seems to have returned to the top of world table tennis after a few lean years following the end of the Waldner-Persson-Appelgren era.
Anyone else?
So, with J.K. Carnbo out of the title picture, can Murrayfield A again compete with North Ayrshire A? They began strongly with their three players (Gavin Yuan, Damian Shing Kee Chia & Danilo Celli) all ending the day unbeaten following convincing wins over the two teams propping up the division, Glasgow South A and Edinburgh University A, the other promoted side. The test for Murrayfield will be whether they can continue to field a strong A side to ensure that they arrive at their final match against North Ayrshire level on points and 'goal difference'.
Despite the defeat, J. K. Carnbo's President Opila remained upbeat and focussed on the long term. While having a team that can compete in the top echelons of the SNL (and hopefully in the Senior British League in the next few years) is important, he's keen to see his club grow and become a development centre: to emulate the likes of North Ayrshire, Drumchapel, Murrayfield and Aberdeen. The club has a 8 table venue in Tullibody where he is keen to attract potential talent from Stirling and other places nearby. Here, the club is hosting training sessions run by the flotilla of high quality coaches within the club's ranks.
To fund it, Opila is accessing what he sees as a great untapped resource – the business world, where he has strong professional connections. He's inspired by the examples of clubs in continental Europe (including his native Poland) where clubs attract substantial sponsorship. This helps clubs host big matches which are well attended by local communities. These events promote the sport and attract further investment and participation.
In Opila's view, there are not enough incentives for the top players. As Opila put it: "who is watching these matches today…just other players and family members- there is no audience… other players might like to watch the big table 1 match but they are playing". He feels that the top players in the SNL are, as a result, not getting the recognition they deserve for all the efforts they make on the court (and in the training hall). Opila's ambition has certainly given the SNL a boost, with his A team likely, despite the opening day defeat, to finish very near the top this season.
Opila is now targeting the runner-up spot and perhaps gaining qualification for ETTU events as he looks to boost J. K. Carnbo's profile.
Alongside J. K. Carbo on 2 points, sit Drumchapel A and North Ayrshire B. In the good contest between them, Nathan Hogg came back from losing the first set 17-19 (!) to beat Joe Mulhern 3-1 and with it the overall match 4-2. Grange A & Glasgow South A both have one point after a draw between them. Youngster Ben Hart impressed with two wins for Glasgow A, while veteran Dariusz Szymczak won his two. Promoted side Edinburgh University A had a tough opening day, losing to last season's top two sides: 0-6 in both cases. Faye Leggett's team's opportunities to gain a foothold in the league will come in future matches.
Divisions 2-6
Murrayfield B lead the way in Division 2, though their two 4-2 wins (over Drumchapel B & Aberdeen A) were hard fought. Rhoari Rowan was impressive for Drumchapel with wins over Charlie McGowan and Gordon Muir and Dylan De Silva. Dundee B lie in 2nd, after a draw against Dumfries A and a battling 4-2 win over Murrayfield C. Veteran Paul Monteith recovered well from an under par showing versus Keith Dingwall – and then had to battle back from 0-2 down to complete a clinching 3-2 win over a deeply frustrated Jamie Toner.
Aberdeen B and Blixen Travel Edinburgh International A lead the way in Division 3. Aberdeen had 6-0 wins over Edinburgh University B and Murrayfield D. Marek Domagala, fresh from competing in the Vets Home Nations event, led the way for Edinburgh International, winning 4 out of 4.
Division 4 sees Drumchapel C leading the way, with Anthony Chim and Jackson McFarlane both claiming 4 wins. South Ayrshire A & North Ayrshire C lie just one point behind the Glasgow side. It was good to see Sarah Kenhard back in competitive action, for the new Forth Tay side. Kenhard was, for many years, the leading female player in the country. On her return (she last played competitively in early 2016), she managed a good win versus Ian Denton, as her side began with a draw against South Ayrshire A and a narrow loss to Knightswood. Tales Yamamoto won his 4 for Forth Tay.
Division 5 is led by Grange C for whom the likes of leading veteran Richard Masterson performed well. Grange are a point clear of two promoted sides Aberdeen C and JK Carnbo B.
Division 6 already has a very lop-sided look with 4 teams (Glasgow South B, Drumchapel D, North Merchiston B & Murrayfield G) all on 4 points, with the other 4 sides completely pointless – only in a purely arithmetical sense!
Thanks to all who battled the inclement weather to make it to Bell's and support the SNL Thanks to Charlie Brown for overseeing the event as tournament referee (hope the car was ok Charlie!). Thanks also to the rest of the top table team: Graham Muir for inputting many of the results and, of course, Lindsay Muir for his efforts as SNL supremo. Thanks also to Gordon Muir for comments on an earlier draft of this report.
---
The next set of SNL fixtures will be at Bell's on Saturday 4th November 2023, starting at 09:30 am. Three matches per team – so a long day for all involved.
Recommended Posts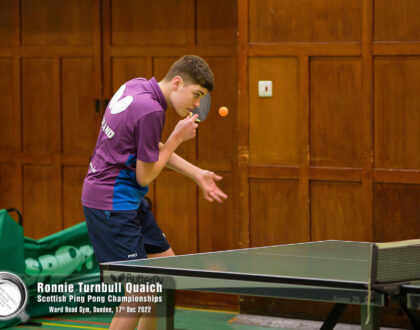 December 08, 2023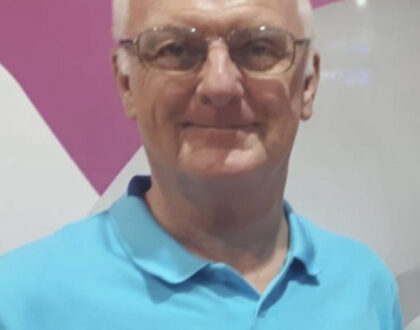 December 04, 2023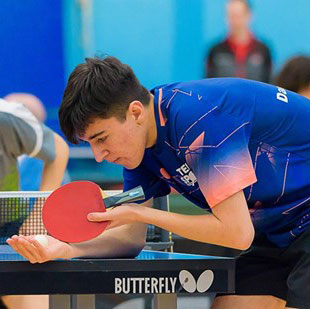 December 04, 2023