---
Lockdown Interview with Scottish No. 1 Rebecca Plaistow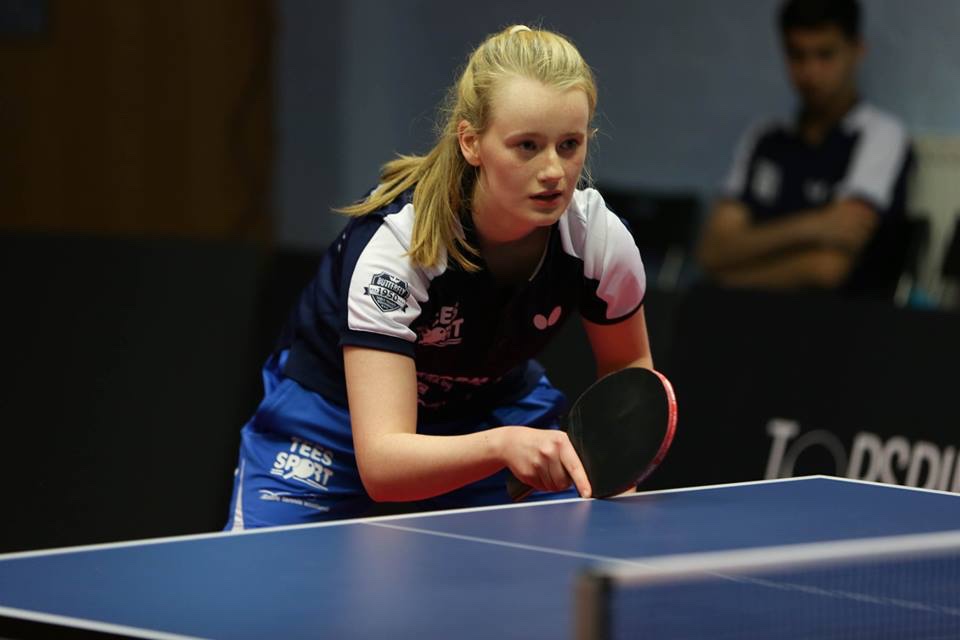 Rebecca Plaistow reaffirmed her position as Scotland's No. 1 with a convincing performance at the Scottish National Championships in February, where she claimed her 4th national title. Though she was pushed all the way by Alisa Khalid in an earlier group match, she was very convincing in her semi final victory over junior champion Tessa Yau and her 4-0 win over an (injured) Lucy Elliot in the final. She completed a superb day with wins in the Ladies Doubles (alongside Lucy Elliott) and Mixed Doubles (with Colin Dalgleish). Rebecca was also a member of the Drumchapel side that impressively won Division 1 of the Women's British League. Plaistow was also part of the South Ayrshire A team which finished a creditable 3rd in the top division of the Scottish National League (a good 5-set win over Ethan Chapman of North Ayrshire A was one of her season highlights). Here Rebecca reflects on her successful season and looks ahead to her next challenges in the sport.
Where are you during the lockdown? -at home with your family?
Yeah I'm at home in Ayrshire with my parents at the moment.
How are things-have you found a way to keep active during the lockdown?
Yes I have, I live right next to a cycle path so near enough every day I go out for a either a walk or a run. At home I also do core and leg strengthening exercises.
What are you doing outside of TT. Have you been able to continue with your studies during the lockdown?
Yes, I'm in my third year of uni at Glasgow Caledonian University studying Human Nutrition and Dietetics. There's a lot of coursework I've got to do and I also have my exams coming up in May too. So yeah, I'm spending a lot of time doing uni work during the lockdown.
Obviously you must have been happy to defend your national title. Presumably you were happy with the way you played? (the scores in the semi final and final suggest it was easy).
Yeah it's always a great feeling to win a national title. I was actually really happy with my performance considering I'd been spending a lot of time at uni. I wouldn't say my semi and final were easy, I hadn't played Tessa in a while so I went in a bit unsure of what to expect from her. She did play well which showed on the Sunday when she won the Junior title. In the final I was aware Lucy was injured and during the game I could tell she wasn't playing at her usual level. I don't like playing Lucy as she knows my style of play inside out and in the past we've had really close matches.
Looking back on your season, what were the other highlights?
I'd say winning division 1 in the Women's British league was a really good result. After the first weekend we were sitting in second place and we managed to beat the team in first place quite comfortably second time around. This result therefore puts us into the Premier Division next season which I am looking forward to playing in. I'd also say winning both doubles titles at the nationals and doing the 'treble treble' was really good too. I'm gutted that the North Ayrshire Open has been cancelled this year as it's one of my favourite tournaments and it would have been good to try and keep hold of my ladies title.
Were you happy with the way your team (South Ayrshire A) performed in the Scottish National League?
Yes I was really happy with our team's performance in the National League. I always enjoy team competitions and we all get on really well. A lot of our matches were quite close and could have gone either way so it did show we were playing well.
Who are you main training partners and coaches at present?
My training partners are mostly at my club at South Ayrshire TTC. I usually train with Roy, Harvey and Tony and some of the vets too. I also had some good training sessions with Chris Main in the run up to some of the British competitions and Nationals. Roy was my main coach at league matches and the Nationals.
In terms of training, have you been focussing on any particular aspect of your game in recent months?
I've been focusing a lot on my serve and receive as I feel it is a part of my game which can be improved.
Have you been tempted to follow the example of Danny & Martin and go and train in another country?
It has crossed my mind a few times, especially after seeing how much they have improved from it. I'd say at the moment I've got a lot on with uni but maybe in the future I might consider it.
What are you aiming towards in terms of TT-are the Commonwealth Games in Birmingham (2022) on your radar?
I'd say the Commonwealth Games is definitely a target for me. It's always been something I've wanted to play in and I think it would be a great experience, although I do know it's difficult to qualify for. Apart from that I'd say picking up some good wins on the British and International scene and retaining my national titles.
By Charlie Ellis.
Many thanks to Rebecca for taking the time to answer the questions.
Recommended Posts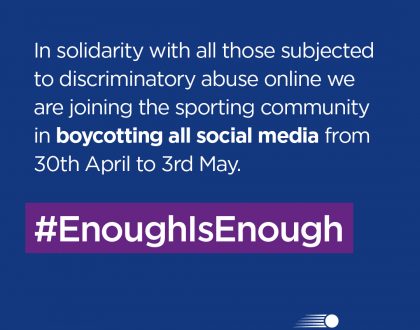 May 02, 2021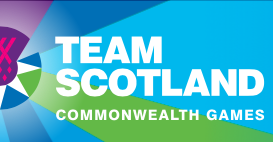 April 28, 2021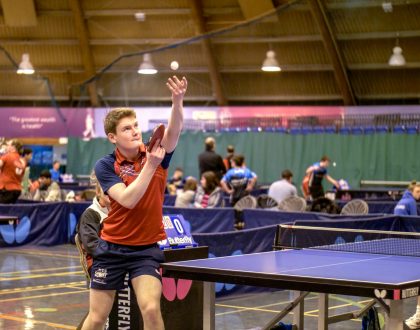 April 23, 2021