---
Lockdown Interview with 2020 Scottish Champion Colin Dalgleish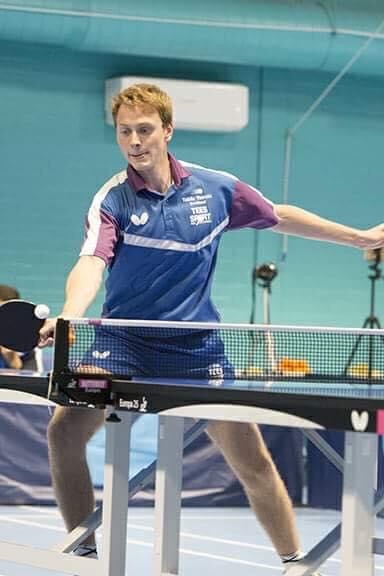 Lockdown Interview with 2020 Scottish Champion Colin Dalgleish.
2019-20 was something of a breakthrough season for Colin Dalgleish. As well as great success at the prestigious Home Nations Tournament, he secured his 1st national title. After coming close in the 2019 final he was triumphant this year as he defeated Scottish No. 1 Gavin Rumgay 4-2. After coming back from 0-2 down versus Martin Johnson in a group match, Dalgleish made it through to the final with wins over Chris Main in the quarters and Calum Morrison in the semis.
He also picked up the Open Singles trophy at the Jarvis Sports Edinburgh Open at the start of the year, avenging an earlier defeat (in the Band 1 event) by Danny Bajwa in the final. Dalgleish was again a key member of the North Ayrshire A side which again picked up the SNL trophy and was also part of their British League Team which took part in the Premier Division this season. He's also continued to be a core member of the Scottish National Team and will be hoping to be part of the Commonwealth Games in Birmingham having made his Commonwealth Games debut in the Gold Coast in 2018. Here Colin reflects on his excellent season, his training and looks forward to his next challenges.
Have you found a way to keep active during the lockdown? When did you last pick up a TT bat?
During the lockdown, I've been running every day. My friends started up a challenge to see who could run the furthest distance in April so that's keeping me focused. I've never really been into running but I'm enjoying it and have managed to run about 100km in the last 15 days. I've also been doing some other workouts like HIIT and core.
In terms of the last time I picked up a bat, it has been a while, maybe the middle of March.
What are you doing outside of TT?
Will this affect your new job?
Before Christmas I managed to secure a job at Sky on the Finance Graduate Scheme. The start date for the role is the beginning of August and Sky have been in contact to assure me that my job is still secure and the start date remains the same so that was a relief for me.
Obviously you must have been delighted to win your first national title. What was key to your win?
Yes I was delighted. When you work so hard and put in so much effort to achieve certain goals its always rewarding when they happen. I firmly believe there is no substitute for hard work and although at times it's far from pretty, it's all worth it in the end.
Before this year's National Championships, I changed things up a bit. Off the table, I altered routines in the gym and the types of workouts I was doing so they replicated the physical aspects of table tennis. I also tried Hot Yoga (thanks to Gordon and Lindsay Muir)'s suggestion and absolutely loved it. My flexibility has always been a weak point and this helped to target that as well as helping me stay injury free and recover quickly from the high volumes of training.
Look back on your season, was that or your Home Nations victory the highlight?
That's a hard one. Both were very different tournaments, but I think I would have to say the Nationals just because Gavin's dominance has made it very hard competition to win. Although I have to note, winning the Home Nations Team Event with Calum Morrison was right up there. I really enjoy team competitions and it was great for us to win it for Scotland.
In terms of retaining your national title, do you think that Gavin will pose the biggest threat or perhaps some of the younger players?
I always think it's a dangerous game focusing purely on one person. You have to respect everyone and this season has seen quite a few upsets within Scotland. The top 12 are all so closely bunched together that anyone on their day can win. If I was forced to answer it though, I would have to say Gavin.
Presumably you were happy with retaining the SNL title (with North Ayrshire A)? -were you worried when you couldn't play in the final set of matches?
Every year it's always a main target for the team to win the SNL title so we were happy to retain it. I had full faith that the team was going to deliver on the last day, although it was very tight. I prefer to play in these situations as at least you feel you have more control over the outcome. On this occasion I just had to anxiously follow point-by-point texts of the matches. The boys did a great job though with Ethan [Chapman], in particular, winning some key matches.
Where have you been training recently?
Who have been your main training partners and coaches over the last few months?
I've been training everywhere recently; it's a case of wherever I can get the practice. I think that's something I've really had to adapt to this year. Sometimes I've really had to work or travel to get practice.
I've played a lot at the Pop in and Play at the Gyle Shopping Centre. It's a great facility and has really helped me practice more this year. Other venues I've trained at have included Royal High School, Polmont Sports Centre, Robert Gordon University, Edinburgh University and St Matthew's Academy.
My main practice partners have been:
Alicja Czarnomska, Stewart Crawford, Johannes Laute, Gordon Muir, Dylan Curry, Krzysztof Borkowicz, Dave Low, Chris Main.
I haven't really been coached this year but when I do play with the players above we always try and help each other if we think there is something we see that could be changed or done differently.
In terms of training, have you been focussing on any particular aspect of your game in recent months?
Because I've had a variety of practice partners I find myself doing a lot of irregular practice recently. That's allowed me to put myself under pressure more in practice and make exercises tougher than I would experience in a match situation. I think it's always key to do irregular practice as it relates closely to match play.
I think you've been doing some coaching yourself recently? Enjoying that?
Yeah I've been really enjoying that. I've been coaching a variety of players from a range of areas and I've really enjoyed trying to help people's games progress. I've found that actually going over basics and techniques has actually helped my own game as I have found myself going into my own practices making sure I am doing the things I'm telling those I've coached to do.
Have you been tempted to follow the example of Danny & Martin and go and train in another country?
It is tempting but now I have a job, that's my priority. I think for me, the next step I would want to take is playing for a team abroad. I think that would be valuable experience.
Do you spend much time thinking about equipment? Made any changes recently?
Normally I'm quite a creature of habit, so I really don't like to change much. If something's working, why change. New rubbers would come out and I would stick with my tried and tested.
However, I've recently signed a deal with TeesSport so am using Butterfly equipment now. Before the lockdown, I was just starting to try out different rubbers (Tenergy 05 and Dignics 05) and try out different blades (Freitas ALC and Harimoto Innerforce ALC). I've not been able to try them as much as I would have liked so I'm still working out what my combination will be but I'm excited to be playing with Butterfly now.
What are you aiming towards in terms of TT-are the Commonwealth Games in Birmingham (2022) a major goal? What else?
Long-term goal is definitely the Commonwealth Games in Birmingham. It would be great to play and experience a Games in the UK.
I think trying to make more of an impact internationally would be a goal for next season. The European Championships and the World Championships are all within the next year as well as European Team Qualifiers so I'm aiming for selection for these competitions first. Then if I did, I would like to see my game progress and be winning more matches at this level.
Interview by Charlie Ellis. Many thanks to Colin for answering the questions and to Gordon Muir for his assistance.
Recommended Posts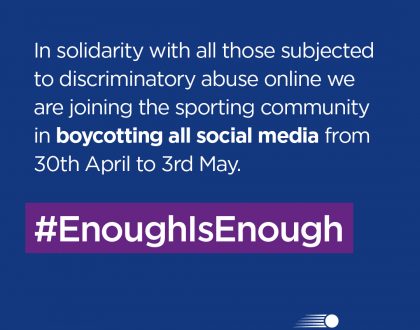 May 02, 2021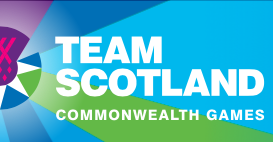 April 28, 2021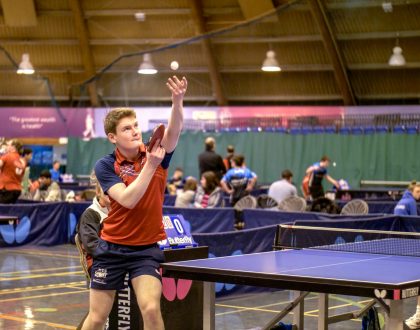 April 23, 2021