---
Kenny Lindsay Eulogy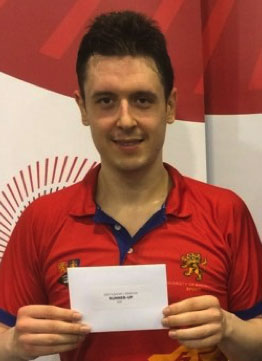 A funeral service for Kenny was held at Cardross Crematorium on Thursday 16 November. Friends and players from the table tennis community in Scotland and England were in attendance to pay their respects. Notable amongst Kenny`s many achievements in our sport were his two Scottish National Junior Boys Singles Titles won in 2004 and 2005.
Kenny`s parents, Agnes and Ron, would like everyone to know that they have taken great comfort and been deeply touched by the many kind messages and expressions of sympathy received from table tennis friends and players in Scotland and from all over the UK.
Table Tennis Scotland.
"Kenny arrived in the world on Sunday 25th October 1987 in the Labour Suite in the Western Isles Hospital in Stornoway. As he popped out he was eagerly looking round the room, taking in everything. And that was Kenny's way into the future. He grasped life with a passion and an eagerness that resulted in many wonderful things. More on that later.
For the past 10 years Kenny was dogged with ill health. He was finally diagnosed with a syndrome called Benign Fasciculation Syndrome that involved much pain, severe stiffness, vomiting, cracking painful joints and depression. This disappeared and reappeared several times over the last 10 years. It returned in the last 4/5 weeks and was compounded by further conditions . He was admitted to Sheffield Hospital for a suspected stroke overnight on Wednesday 1st November. It turned out to be hypokalelia, which is low potassium. He had several tests done and was told he could have Cushing's Disease, which could be a tumour on the pituitary or the adrenals. He was told he might have to have brain surgery, radiation and a lifetime on medication… a very hard diagnosis for a young man who had just turned 30.
Kenny finally succumbed to his illnesses on Monday 6th November and he is now at peace.
Kenny engaged with life passionately. He is the much loved son of Agnes and Ron and the beloved brother of Mairi. Kenny so loved Mairi, always looking out for her and 'downloading' whatever she asked for on the computer. He and she loved to cook together when they were home at the same time. Kenny lived with his Mum in Glenrothes when not away doing other things.
Kenny was a much loved member of a loving family and very much enjoyed visiting and being with family, although he did not see so much of them over the last few years. He loved cooking and playing tennis with his Aunt Rosheen and Uncle John; spending lively Christmases with his Aunt Anne Marie, Uncle Roddie, cousins Kenneth, Kirsten and Catriona and Aunt Fiona; and visiting Uncle Frank and Aunt Anne and cousins Colin and Alan in Dumfries and walking Sparky the dog. He lived with his dad abroad and loved visiting his Aunt Margaret in Edinburgh.
At aged 8 Kenny discovered a talent and a passion for Table Tennis. This took him around the world. He was Scottish Junior Champion aged 12 and played nationally and internationally for Scotland. His sport took him to Bucharest in Romania with hid dad, then to Grantham in England where he studied 3 A levels at the Table Tennis Academy. He then went to Changsha in China where he lived and played and studied for 2 and a half years.
While in Romania and China he discovered a second passion and major talent: an incredible gift for languages. He taught himself Romanian when there. However his main success was that he taught himself Mandarin: an incredible feat as it is one of the most difficult languages to learn. Chinese people across the world highly acclaimed his skills. He was invited to a banquet at the Chinese Consulate in Edinburgh. University professors in Changsha praised him. He got the top marks in his Chinese Studies in his final year at Birmingham University where the examiner said his Oral was 'perfect.' He also sat the Chinese Government's official Mandarin Exam, the HSK, at Level 4, in the last year and scored in the top 1% of candidates across the world. Wow!
Kenny twice attempted to start an Economics B.Sc. at Glasgow University but had to give up because of his health. However better fortune shone on him and he attended Birmingham University for 3 years, graduating with a 2.1 in July 2016. He scored the top mark of his year for both Health Economics and Chinese Studies finals.
Kenny was an autodidact: he taught himself everything. His general and specific knowledge was amazing. He also was a highly skilled and successful digital marketer and copywriter , running his own business online.
Kenny's final passion was pandas. He discovered a little panda in Taipei Zoo that was being returned to its mother after an illness. This panda . her mother and father and a host of other pandas became part of our family…and what fun they brought us.The pandas took him to Taiwan for two wonderful 3 month spells over the summers while at University. He perfected his Mandarin, his table tennis and his passion for pandas all at the same time. In his honour I shall sponsor a wild panda in his name. There is a collection box at the back so if anyone wishes they can make a donation towards this sponsorship.
Ron and Mairi and I thank all his family and friends and Table Tennis colleagues for adding to the great tapestry of achievement of Kenny's short life. '
Recommended Posts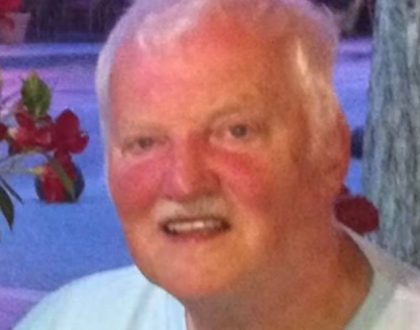 February 18, 2021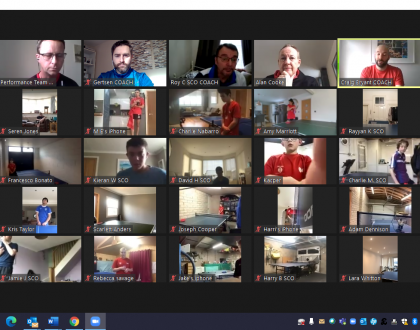 February 16, 2021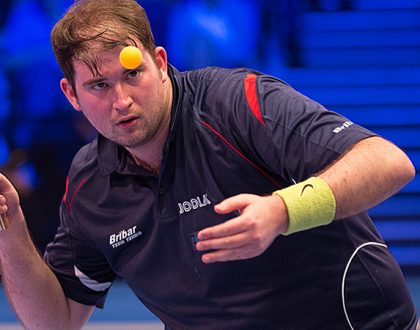 February 16, 2021