---
Home Countries 2019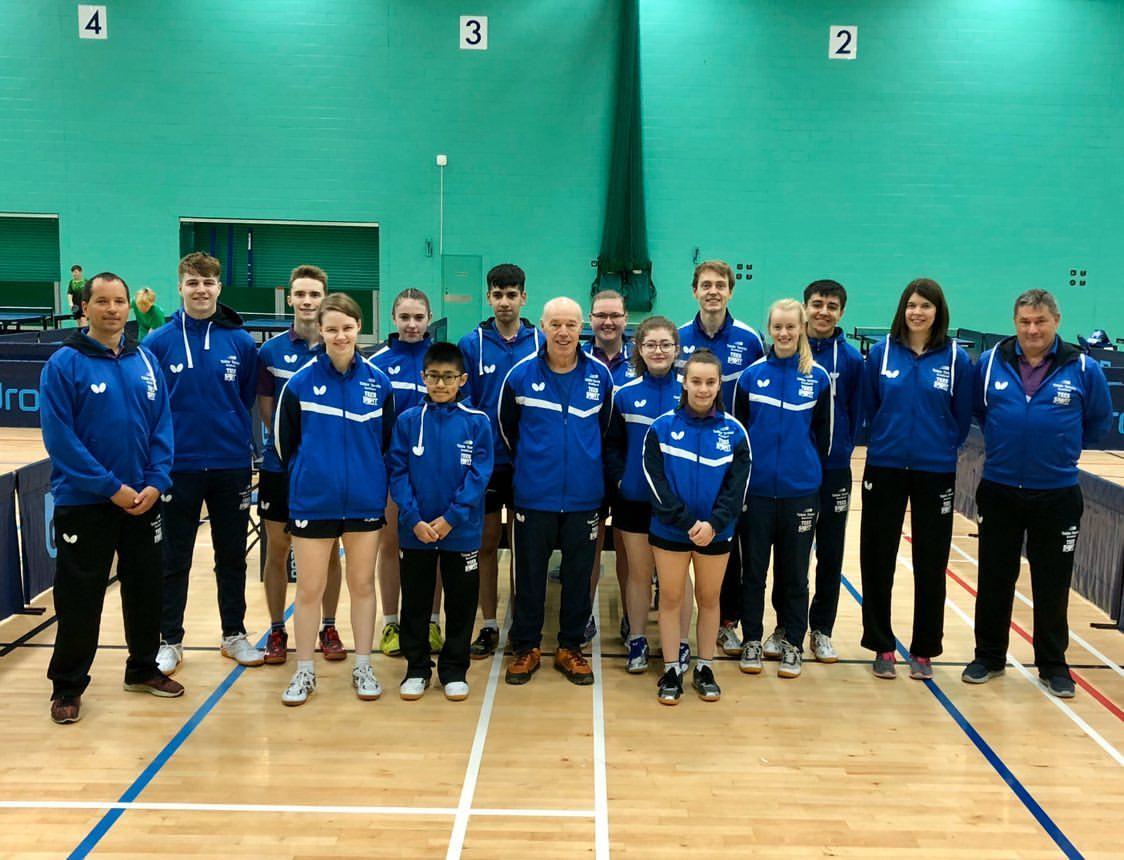 Home Countries International Championships 2019
Friday 8th November to Sunday 10th November
Isle of Man
————————————–
This would be the first time in almost 32 years that the Scotland Men's Team have won the British Championships ( Home Nations) without Euan Walker or Gavin Rumgay since 1987 to be precise. Scotland led by the Murrayfield pair of Colin Dalgleish and ably supported by left handed Calum Morrison won 5 of their 6 matches and vitally 5 out of their 6 doubles.
Their only reverse was a very long narrow defeat to Wales 2-3 which interestingly Scotland won 12 ends to Wales 10 which ultimately would be decisive along with the excellent 3-2 win over England. The 4-1 win over Ireland was not to be underestimated and further wins included a scare against Guernsey coming back from 1-1 and 2 ends down in the doubles to an eventual favourable scoreline of 4-1 . The 5-0 wins over Jersey and Isle of Man were competitive but routine.
With Wales losing their final match to England also 3-2 this meant a 3 way tie with England , Scotland and Wales all winning 5 out of 6 matches and on the head to head countback all finishing 5 for and 5 against. Therefore it went further down to games won between the 3 teams. At this point I was extremely confident as mentioned above and so it proved.
1st Scotland 22-17, 2nd England 3rd 18-18, Wales 18-23.
This was a remarkable achievement as both England and Wales have full time professionals. Colin Dalgleish had only lost 2 games in the team event which entitled him to a number 2 seed with Calum Morrison in the opposite side of the draw.
Calum began his singles campaign with another 3 straight sets win over Mills of Jersey but was unable to repeat his superb win 3-1 win over Callum Evans in the team event this time losing 0-3 to the World Ranked Wales professional. In the quarter final Dalgleish again got the better of the left handed Irish Number 1 Farrell in three 8, 5 and 4. Cundy who provided the winning blow in Wales 3-2 win over Scotland stood in the way of the final for the 25 year old Edinburgh boy. Dalgleish opened up the play in every close end ,apart from the second , swinging his way to the final 8, 4, -10, 9. This set up a classic final against the Wales number one Evans.
In a very open and sometimes brilliant final Dalgleish continued his outstanding two wing attack to take control throughout. Not to be denied Evans made several threatening comebacks ,especially in the fifth saving two match points from 4 – 10 . The final point saw Dalgleish playing high from the back of the court to seal victory with the finest of end of table edges to become the British Champion 6-11, 11-6, 12-10, 5-11, 11-6.
Colin Dalgleish became the first Scottish player to win Gold at both the team and individual event at the same Home Nations Tournament.
Colin Dalgleish
Colin played the best and most attractive TT in the hall during open play, from both wings. He is a great trajectory player in the arc rallies. His only threat came from set piece play and players who play fast and flat. He is quite capable of making the next move up, which would cut out some of his unforced errors. Quite simply – a brilliant weekend.
Calum Morrison
Once again Calum proved himself as probably the best doubles partner in Scotland, winning 5 out of 6 vital matched with Colin.
Calum's two match winning performances against Callum Evans and Ethan Walsh, and the manner he achieved those wins 3-1 and 3-0, was breathtaking . Calum is capable of big wins and needs to back himself more often. Calum must display a presence in the arena and earn the right to play the game on his terms. He won when it mattered and that's why the men are British Champions.
Well done to Lisa Notarangelo, making her debut as NPC, alongside Iain Rhind, Dylan De Silva and Chairman Terry McLernon doubling up as an extra NPC. A great team effort by all. Lovely to have extra support from umpires Paul Jackson and Charlie Brown when not on umpiring duty. Players, Coaches, Officials were all working together and this made for a magnificent three days of TT.
IOM put on a great championship, and thanks and congratulations to my old friend Maggie Mulhearn and her team, which was well supported by Derek Webb from Guernsey.
————————————–
CADET BOYS
Report by Iain Rhind NPC
The Cadet Boys team of Borui Chen and Rayyan Khalid experienced highs and lows throughout the two days of the team competition but always demonstrated a positive attitude on and off the table which is to be commended.
The first match was against Jersey and there was some pressure to ensure we got off to a good start. This pressure intensified when Rayyan was at the wrong end of a close first match, however the boys bounced back to win the next 4 matches for a 4 1 win so avoiding a potential banana skin.
Match 2 v Wales was a much harder affair and although the boys fought hard they were found wanting in consistency, going down 5 0 in the match. So ended day 1 although we were treated to watching the end of a terrific match between the Men's team and Wales with the bus being held back to allow the vocal crowd to watch to the end.
Saturday was a long one with 4 team matches to play. We had a good start with a dominant victory by 5 0 against Guernsey. The next match had our boys facing the highly fancied England Cadets of Naphong Boonyaprapa and Ben Piggott. There was no denying the quality of the opposition in another 5 0 defeat, although it should be noted they beat everyone 5 0 so perhaps not as bad as it sounds. Again lots of decent play by our guys but the consistency of the English lads was just too good.
We bounced back from this with a comfortable 5 0 win against the home team which led into our final match against Ireland. Alas there was no medal to be had as we again lost 5 0. No complaints about the scoreline either as the Irish picked up Silve only losing to the English.
So won 3 lost 3 which was a fair reflection on the performance of the team over the two days.
On Sunday the singles competition saw Rayyan drawn against Leon Pierre of Jersey, this providing the opportunity to avenge his loss in the team event. Rayyan was looking good at 2 0 up, however he couldn't close the match off with Leon coming back to win the next 3 ends. Meanwhile Borui played Caden Brouard of Guernsey, winning 3 straight to progress to the quarters where he lost out 3 1 to Ireland's Max Skelton.
All in all the boys performed well at times but they both struggled to be consistent enough to compete closely against the stronger players in the event. Lets hit those practice tables.
———————
CADET GIRLS
Report by Lisa Notarangelo
The Cadet Girls team, formed of Holly McNamara (North Ayrshire TTC) and Amelia Smolarek (Drumchapel TTC), finished in 5th place in what was a very strong team event. I was really impressed with their attitude and effort levels throughout with both girls competing well against tough opposition.
Friday started with a close 3-2 loss to Jersey in the opening match – both girls gaining a first singles win over their No. 2 player but the Jersey No. 1 Hannah Silcock proved just a little bit too consistent and the doubles also went the way of the Jersey side in 4 close sets. Match 2 proved to be a very tough one against Wales. Both Holly and Amelia fought hard throughout but ultimately the eventual gold medallists proved just a bit too strong.
On Saturday we started with a good 4-1 win against a tricky Guernsey side with both girls combining well to pull through a close doubles tie. A 5-0 defeat to silver medallists England followed but this one in particular was a lot closer than the score line suggested with many of the ends going to deuce and two close four set defeats. Another team victory followed with a 5-0 win against the hosts Isle of Man and in our last match we faced bronze medallists Ireland. Again, despite the 5-0 score line, both girls competed well against tricky opposition with Holly pushing their No. 2 Anna Kelly to four sets and Amelia losing out in three very close ends to their No. 1, combination bat player Lucy McIvor.
On Sunday in the singles competition Amelia faced the Jersey No. 2 Kathryn Silcock and Holly the England No. 2 Sienna Jetha in the opening round. Amelia battled hard for every point but just lost out in her match in four very close ends. At the other end of the hall Holly also found herself in a very tight match, showing great focus to regroup after losing match points in the third set to edge the 4th 17-15 and reach the quarter finals. There she faced Ireland's Anna Kelly and lost out 3-0 to an opponent who went on to take the silver medal.
All in all, this was a successful event for the girls with both posting some good wins. Both Holly and Amelia showed that their attacking game was on a par with some of the top players in the event at certain points and now it will just be about building a bit more consistency in training. Big thanks to all of the other Scotland teams for their support of the girls matches over the weekend, Dave and TTS for all the logistics and also to the Isle of Man TT Association for organising such a great event!
———————
JUNIOR GIRLS AND BOYS
Report by Dylan De Silva
It took the Scotland's junior girls' team of Faye Legget and Paula Calaghan a little while to get into their stride in the team event. They started with a tough match against Ireland's Mia Egan and Silke Heinen, both strong players who didn't allow either of the Scottish girls to get into their Rhythm. It wasn't until they played Wales on day two that we saw Faye start to play like we know she can and begin to loosen up with a hard fought win against Wales' Lauren Stacey. Paula similarly enjoyed the more open games against the Welsh girls and felt she was starting to play better. Success in table tennis is often about a good frame of mind and the positive game against the Welsh set them up well for their match against the favourites England. Although losing this fixture, both girls felt they were competing and Faye, who was now swinging freely on the forehand, took an excellent 3:1 win against Erin Green. After this they were able to manage a comfortable victory over the hosts Isle of Man.
In the singles event on Friday, both Scots played girls from the host nation. Although beating these girls comfortably the day before, neither Faye nor Paula took anything for granted when facing opponents with home support behind them, and so despatched Libby Quaggan and Kerenza Baker both 3:0. This put both girls into the quarter finals and a chance for a medal if they could get a win. Paula had a tough draw against the awkward defender Silke Heinen of Ireland, who she had lost to on day one. Unlike their first encounter however, Paula was able to make some inroads against the heavy chop and at 1 set all looked like she was in with a chance. However, although the remaining games were hard fought, the Irish girl showed her quality at the business end of the remaining sets to win 3:1. Faye went into the quarters feeling positive being faced with the English player Erin Green whom she had beaten in the team event. However, the game proved much tighter and when the English girl took a commanding lead in the final set, it proved too much for Faye to claw back. Although disappointed not to make it to the semi-finals there were lots of positives for both players and we identified some areas that will help Faye to develop a more aggressive game that she can hopefully take forward in training this season.
Danny Bajwa and Martin Johnson who have been training at Borussia Dusseldorf this season were in good form coming to the tournament and keen to pit themselves against the top juniors in the country. Like the girls, their first match was by no means straight forward against the Jersey team of Luc Miller and Alfie Sutherland. Luc Miller was certainly one of the class acts of the tournament and he set about both the Scots dispatching them with some dazzling table tennis. However, they were both able to overcome the Jersey number 2 and the Scottish doubles champions showed their experience with a comfortable win in the doubles to start their campaign with a good 3:2 result. 4:1 and 5:0 wins against Guernsey and Wales respectively set them up for their encounter against their main rivals England. Both Scots managed to beat the England number 2 Rhys Davis with Danny breathing a huge sigh of relief as the England player served into the net at 9:10 in the fifth! Neither were able to get past the fiery Jo Cope, although the match between Jo and Danny was perhaps one of the highlights of the junior tournament with any number or spectacular rallies. However this match took its toll on Danny who found himself with nothing to show for it in the end but a knee injury that was to in effect put an end to the rest of his tournament. In the end the match against England came down to a couple of crucial points in the doubles. With Scotland 2:0 up it looked like they were going to cause a massive upset, but the England players dug deep and managed to sneak the 3rd end. After that the Scots were unable to impose themselves on the game and so lost 3:2 overall. With Danny injured, their final match against Ireland was by no means a certainty. With three players in their team, the Irish players were certainly fresher and they were extremely sharp. Danny courageously fought his way to a win in the first match against James Skelton and Martin was solid against the combination bat player Ciaran O'Donoghue. Really struggling by this point, Danny was unable to perform in either the doubles or his remaining singles so it fell to Martin to bring the Scots home, which he duly did with a solid win to take the tie 3:2 and secure silver.
After lathering on the ibuprofen, a bit of massage and applying some Kinesio tape, Danny turned up for the singles on the Sunday feeling not too bad, but it was clear during the warm up that his knee was still problematic. He faced the Irish number 2 James Skelton in his opening round. Having played in the final match of the team event, James and his coach were both clearly aware of Danny's injury and immediately set about moving Danny about as much as possible. Danny did his best but he was up against a player who was timing the ball well and able to exploit the situation to his advantage and so put a quick end to his tournament.
On the other side of the draw Martin Johnson got a bye through the first round and then despatched the talented Guernsey player Ben Foss 3:1. Everyone then expected him to meet the England number 1, Jo Cope who had been undefeated in the team event. However, the Irish player Tom Colvin had other ideas and played some inspired table tennis, despatching Jo 3:1 and setting up a semi-final between himself and Martin. By this time Martin was playing solid table tennis, serving and receiving well and with a game plan involving his trademark 'greasy spins' and strong counters that proved too much for the Irish player. An unfortunate warning from the umpire about stamping on serve further unsettled Tom and facilitated what in the end proved an easy 3:0 victory for Martin and saw him into the final against Luc Miller from Jersey. Luc of course had quite simply overpowered Martin 3:0 in the team event so on paper it looked like a foregone conclusion, however in the corner Martin was calm and composed and with a simple but effective game plan he maintained good concentration and almost flawless execution. With a lethal forehand on the final point (check out Craig Morrison's twitter feed https://twitter.com/i/status/1193512204844318720) and probably the loudest 'Cho' of his life, which is saying something, he secured a 3:0 victory and the title. Well done Martin Johnson – home nations champion 2019!
FINAL TABLE
Scotland 5-1
England 5-1
Wales 5-1
Ireland 3-3
Guernsey 2-4
IOM 1-5
Jersey 0-6
Recommended Posts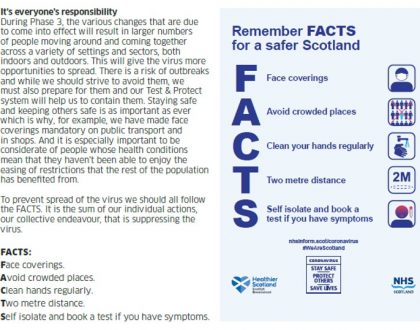 July 10, 2020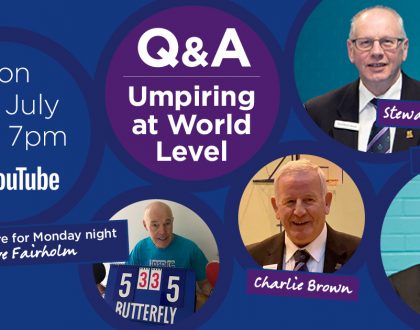 July 10, 2020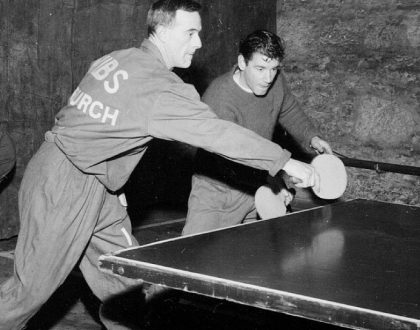 July 09, 2020