---
North Ayrshire Dominant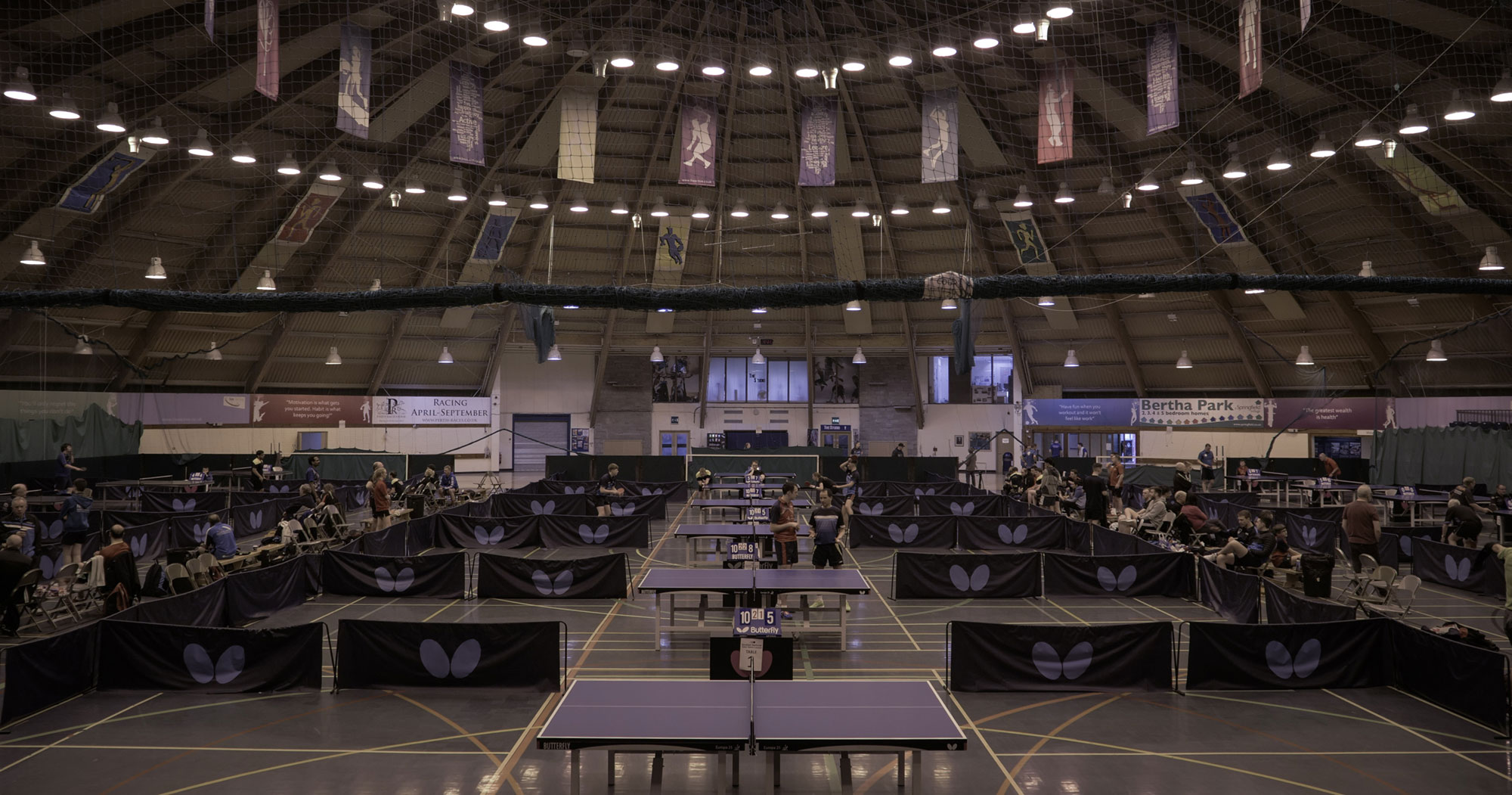 North Ayrshire Continue National League Dominance.
North Ayrshire have again won Division One of the Scottish National League; their 6thtitle in 8 seasons. They did so with two clear cut wins on the final day, taking the title by a highly convincing margin of 5 points over the runners up Murrayfield A and 3rdplaced South Ayrshire. All 5 divisions of the newly expanded league were in action on Saturday (9thFebruary) with play taking place across the 19 tables at Bell's Sports Centre, Perth.
Division 1 Action.
The clash between South Ayrshire A and North Ayrshire A produced a highly competitive match. The battle of the left-handers saw Zak Wilson and Dylan Curry fight it out over 4 high quality sets- with the South Ayrshire player eventually winning 3-1. Two Aberdeen based players Colin Dalgleish and Dylan Curry produced an intriguing match. A fault serve at 9-10 didn't help Curry's cause but a lovely sweeping backhand return help him clinch the 3rd before Dalgleish closed it out 11-5 in the 4thwith some crunching winners.
Though the match eventually finished 6-0, Yao Tang (Drumchapel A's key player) ensured that was not plain sailing for North Ayrshire A as she took their number one Colin Dalgleish to 5 sets in an engaging match of clashing styles. Yao Tang also had a good tussle with Zak Wilson whose spectacular around the net winner was a highlight of the match and one of the highlights of the day. Two wins for Yao Tang and a good win for Zaid Khalid against Martin Johnson secured a vital draw for their side (vs North Ayrshire B) as they did just enough to finish above North Ayrshire B (for whom Ethan Chapman picked up 2 wins) and avoid relegation.
For Dumfries, Keir Morton overcame a slow start against Gordon Muir (0-7 down in the first), to win and contribute to his team's 4- 2 victory over Murrayfield B. For Murrayfield B Faye Leggett was the clear star, producing a good win against Dylan de Silva and also taking Danny Bajwa to five sets before his big sweeping strokes on both wings helped him take the final set. Leggett also produced a good win against Ethan Chapman of North Ayrshire B and performed creditably in losing out narrowly to Andy Macpherson, as North Ayrshire B won 5-1.
As often is the case at Scottish tournaments some of the most watchable matches involved Gerry Campbell of the Scottish Veterans A-Team. He and Danny Bajwa produced 4 entertaining and enterprising sets of table tennis, with the young Dumfries player coming through in 4 (13-11, 8-11,4-11, 5-11). Campbell also battled valiantly against Keir Morton, ending with an exhibition style exchange with chops and outrageous backhands which delighted those watching on.
Though they were without their number one (Johannes Laute), Murrayfield A will be disappointed with their final day. In the morning 2 good wins from Tam Lawlor of the Scottish Veterans helped his team gain a draw (but not the win that his team really needed to maintain their Division 1 status)- Krzysztof Borkowicz picking up 2 convincing wins for Murrayfield A. Murrayfield A ended the season with a disappointing 1-5 loss albeit to a good South Ayrshire side, for whom Harvey McDonald produced a five set win against an increasingly frustrated Krzysztof Borkowicz. South Ayrshire's performance (and third placed finish) was highly creditable for a team which won promotion to the top division the previous season.
Divisions 2-5.
In Division Two, Dundee A secured the title with a draw against their own B team and a 5-1 win: Robert Toth winning all 4 of his matches. Also promoted from this very tight division (4 points separating 2ndfrom 7th) are North Merchiston who piped Murrayfield C courtesy of a 5-1 victory over their fellow Edinburgh side. Stewart Armitage and Glyn Eggar both picking up 4 wins each on the final day as they turned a relegation fight into a surprise promotion. Without their number 1 (Ross Martin), Aberdeen A ended their season with two losses which scuppered their promotion chances.
Edinburgh International A are the winners of Division 3, well led by club coach Alicja Czarnomska who won all her matches during the season. Toby Waterhouse won his 4 matches on the day to boost the Edinburgh side's hopes. A 6-0 win over Drumchapel B helped secure 2nd place for Aberdeen B.
Roy Claxton's 100% record helped South Ayrshire C claim the Division 4 trophy with Brunswick B 3 points behind in 2nd. South Ayrshire C were one of only 2 teams (the other being North Ayrshire A) to win all their matches.
In one of the hardest fought matches of the day, a draw between Edinburgh University and West Lothian (for whom Andy Honeyman picked up two key wins) helped the students take the title with West Lothian narrowly behind but also gaining promotion from the new Division 5.
A boring win?
North Ayrshire's player-coach Chris Main rejected the idea that winning the National League had become boring, it had been a real challenge: this is 'the season where the depth has been the greatest with strong teams throughout the top division'. While 'in previous years the division was a bit weaker at the bottom' this has changed. (North Ayrshire's B team relegation backs this up-they were a highly competitive outfit and can consider themselves unfortunate to drop back down to Division 2). Even the 5-1 and 6-0 victories that North Ayrshire A gained on the final day against South Ayrshire and Drumchapel were full of tight individual matches- 'the scorelines may look easy but they were absolutely not easy matches, with plenty of 5 and 4 setters…every single match with played this year has been super tough'.
Main picked out the contribution of Zac Wilson who had been 'excellent' throughout the season; he had really fitted well into the club and had been 'a great signing'. Martin Johnson had, Main believed, also made an important contribution in winning three of his four matches when he came in to cover an absent Colin Dalgleish. Main praised the efforts of Dalgleish (now in his seventh season with North Ayrshire) for his vital contribution to the club's National League successes. His game has 'now reached an excellent level' and he is now producing 'big big wins' such as his recent success against Danny Reed in the British League: 'he's been taking two or three big scalps every season for the past few years' and had again maintained a 100% record in the Scottish National League. Main himself went through the season undefeated and felt that he was 'still playing decently' and still enjoyed competing (alongside his coaching).
Winning the top division gives his club another chance of competing in the ETTU Cup and it again he's hoping that the club can attract enough sponsorship to the club in order to bid to host matches as they did before so successfully in 2015.
Main believes that 'because the ETTU know it went well last time…it gives us a decent chance of hosting again'.
Thanks to all those who participated and assisted with the running of the SNL this season. Particularly to Lindsay Muir for spearheading the organisation of the event.
Report by Charlie Ellis
Recommended Posts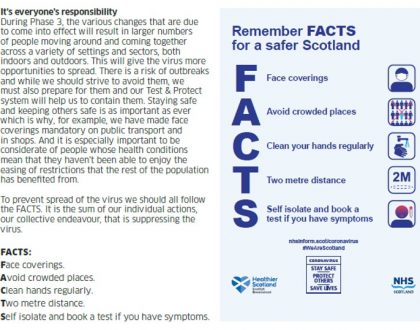 July 10, 2020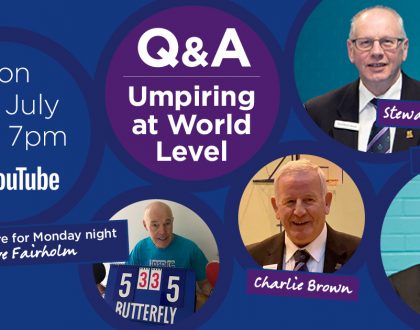 July 10, 2020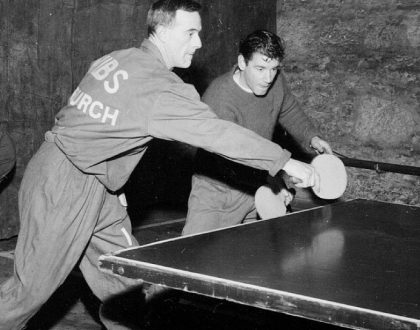 July 09, 2020