---
Scotland Men v Switzerland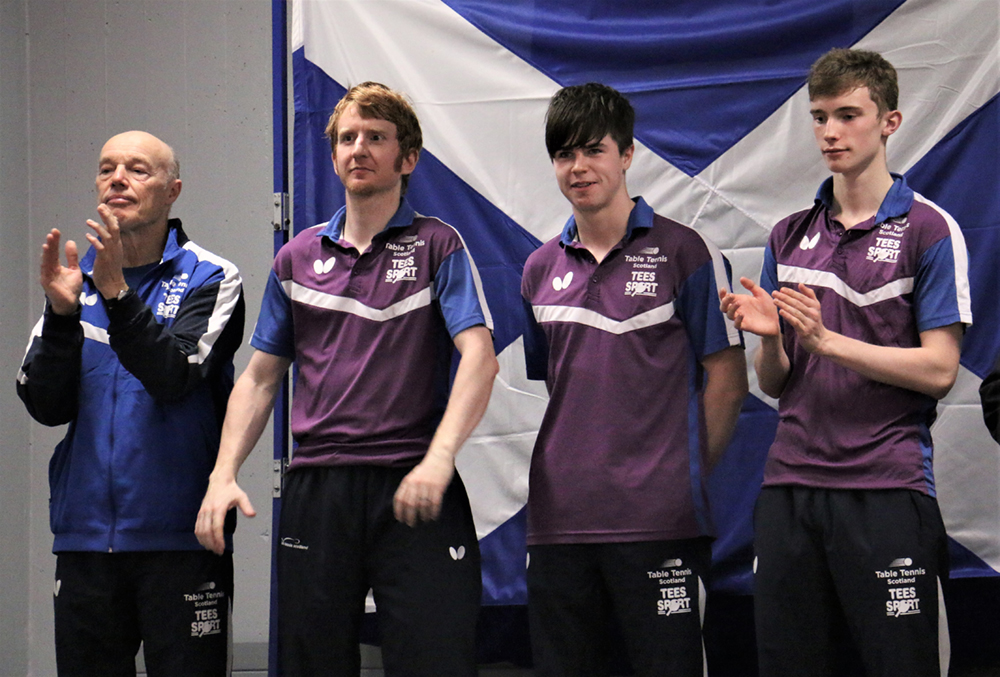 European Qualification Tuesday 4th December, 2018
Switzerland v Scotland Geneva, Switzerland
From all parts of the UK the team of Gavin Rumgay (London), Calum Morrison (Nottingham), Dylan Curry (Aberdeen) and Dave Fairholm (Moffat) descended on Heathrow Airport for the connecting flight to Geneva. Through no fault of his own, stacking over Heathrow, Dylan missed his connecting flight despite frantic negotiations with security and BA. BA staff member assured me he would be on the following flight and she would personally take responsibility for our precious 16 year old. True to her word Dylan arrived in Geneva just 30 minutes after our flight landed. The self catering apartment Port Cardinal was simply superb and very close to the playing venue. A team Pizza together was excellent not the 18 Switz Francs for two bottles of water!
Top Chef Dave, the hot chocolate specialist , provided breakfast and threatened to provide it again if the team didn't perform. Morning practice took place at the beautiful venue at 10.15 . A sensible detailed personal warm up by all the players set the trend for a very intense practice session led by talisman number one Gavin. We were treated to a gourmet lunch by our host followed by a period of rest and a team meeting at 4.30.
It was back to a packed venue and a superb packed atmosphere. Switzerland ,who top the group ,were clear favourites as both their one and two had beaten Rumgay last out. Calum was first out against world ranked Lionel Weber and improved with every game to the pace and intensity at this level 2-11, 4-11, 6-11 Gavin was clearly looking to settle a score against Dorian Girod.
The first game was frantic ebbing and flowing both ways as Girod look to take advantage of Rumgay's indecisive backhand. Gavin's is a quick learner and had the service advantage at all times. Gavin took a time out at 16-15 and closed out the game . He then dominated with serve and won the next two 11-5 and 11-7. After rollicking him the previous match with a game point time out he took great delight in in this winning tactic.
Lars Posch gave Dylan a brutal introduction to International table tennis 6-11, 5-11, 7-11 . Dylan played some telling forehand's moved well and wasn't phased which bodes well for the future. The match of the day then took place as the two heavyweights Rumgay and Weber went head to head in the only match that wasn't 3-0. Weber stormed into 11-4 first game which Gavin was playing catch-up. Thanks to a stronger end game Rumgay levelled at 11-9. Worryingly Weber moved early to receive serve and tactically took the next 11-5, . The stronger end game once again ensured parity at 11-9 . Because of the pattern of play Gavin was encouraged to break up Weber's rhythm by preparing and delaying his own serve. This worked a treat as he stormed into a 5-1 lead only to be pulled back to 7-7. A fantastic long forehand to forehand which Weber had the crowd on their feet and Gavin doing the splits levelled again at 9-9 . Gavin reverted to his winning B game to close out at 12-10 to level the match at 2-2. Interestingly Weber won 50 points Rumgay 43.
The pressure was on the local man Girod and he looked nervous. However his ability to anticipate Morrison's stylish forehand just about gave him the advantage. Calum did dominate from his own excellent serve to lead 8-6 in third. So the 6-11, 8-11, 9-11
really didn't reflect the game itself. The crowd rose to both teams in a thrilling 2-3 scoreline and it is always good for the spectators when these matches go to the distance .
We were treated to a champagne reception and a wonderful banquet to end a great evening. I kept to my promise and didn't cook breakfast the following morning! We travelled home knowing we had played our part in great sporting evening of table tennis.
Dave Fairholm NPC
Recommended Posts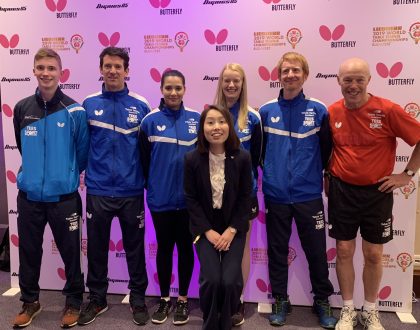 May 13, 2019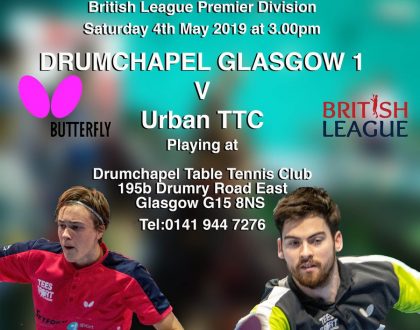 April 25, 2019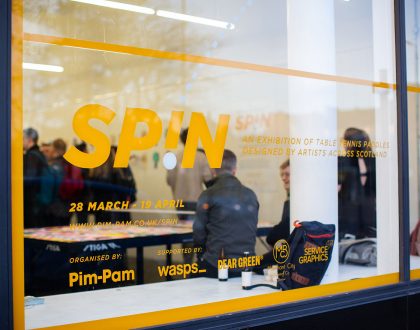 April 19, 2019