---
Scottish Nationals 2018 Reflections by Charlie Ellis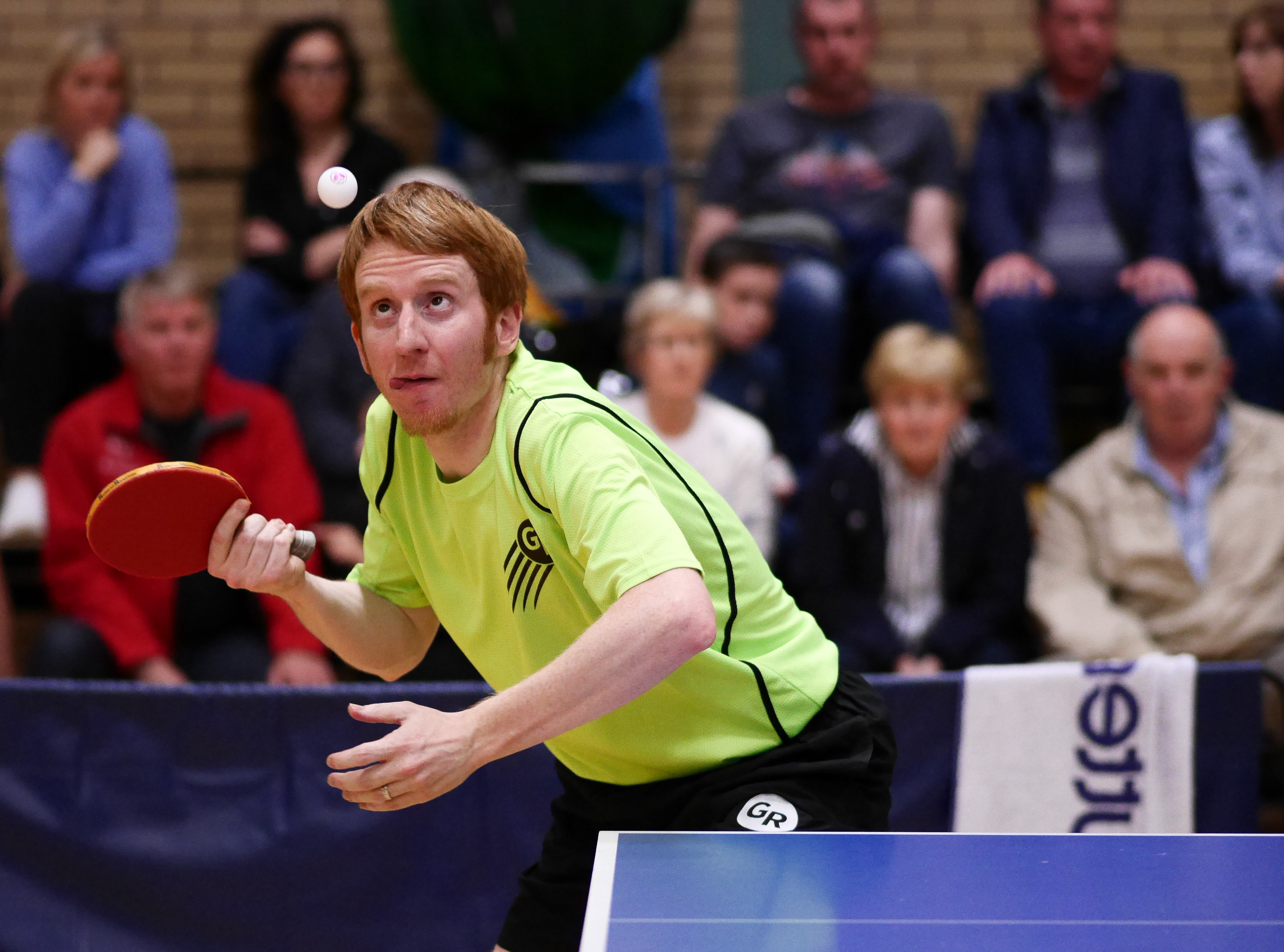 Rumgay Reaches Record.
Rebecca Plaistow and Gavin Rumgay picked up the two big prizes at Saturday's senior Scottish National Championships, held at Bell's Sports Centre, Perth (28th April, 2018).
By Charlie Ellis.
It was Plaistow's 2nd senior title and Rumgay's 13th- a new record; going past Euan Walker's mark.
Despite some high profile absences (Richard Main, Scott Barton, Chris Wheeler, Calum Main, John Hannah, Craig Hardie from the men's and Gillian Edwards and Lynda Flaws from the ladies'), there were plenty of contenders in attendance.
Ladies Singles.
Plaistow was 'very happy' who have won the title having had a disappointing tournament the year before. She felt 'under pressure' to perform well this year-the pressure coming from herself not others. She was more than satisfied with her performance in the group stage- where she lost only one set against four strong opponents, including last year's runner-up Faye Leggett (who battled through a tough 5-setter against Alisa Khalid). Plaistow was tested by Lara Stirling in the semi-finals but made it through 3-0 (6, 10, 10).
In the other semi, Lucy Elliott largely dominated her match with Faye Leggett, winning 3-1 (8, 4, -4, 4) with some good attacking play that had Leggett on the back foot. The final pitted Plaistow's speed against Elliot's power and spin. The match was well contested throughout, with Plaistow better able to maintain her level (-7, 7, 6, 9, -7, 6). Plaistow was pleased to have beaten someone as 'consistent and strong' as Elliot and was particularly happy with her backhand openings. Plaistow thanked South Ayrshire clubmate David Tait for coaching her on the day and for some useful tactical advice- especially in relation to her choice of serves. For Tait, the 'turning
point' of the final had been recovering from 3-7 down in the second set- and that this set her on the path to victory. Tait believes that Plaistow's serves have 'improved greatly' in recent months, as has her game in general. Tait was impressed that Plaistow kept her composure during the day but also that 'she showed some real passion' which was 'something we've been trying to encourage…she tends to hide her emotions when on the table'.
Men's Singles.
The group stages produced few upsets (though Stephen Gray managed a 3-0 win vs Danny Bajwa), though there were plenty of good matches- especially in groups 4 and group 8, where the matches extended well into the afternoon. In group 4 Sepehr Bidari and Charlie Morton battled it out over 5 sets. A superb crisp backhand from Bidari helped him save a match point only for Morton to produce a fantastic forehand flick to set up another- before Bidari eventually took it 13-11 and Morton's bat plunged to the floor.
A couple of intergenerational clashes saw Stewart Crawford beat Calum Morrison in five (11-8 in the decider after Morrison had recovered from 0-2 down) with some typically fluid attacking play, and then an in-form Niall Cameron beat Andrew MacPherson in more straightforward fasion-3-0. MacPherson's North Ayrshire clubmate Martin Johnson was, meanwhile, defeating Keir Morton in a feisty 5 set tussle which saw both crunching some big forehands- Johnson taking the final set 11-9 and letting out a massive victory roar. As a result, Johnson went into the last 16 full of confidence and gave Sean Doherty a bit of a scare: Doherty taking an epic 4th set 17-15 to take it 3-1.
The knockout stages produced several other fine matches. The tightest and most dramatic was perhaps Yaser Razouk's painfully narrow loss to Colin Dalgleish. Leading the final set 9-4, and Dalgleish clearly feeling the pressure, Razouk seemed on target to produce a bit of an upset. Even when Dalgleish battled back to 9-9, Razouk was given a further chance when Dalgleish fault served. Despite a decent return, Razouk failed to convert the match point and lost 10-12. Razouk ruefully
reflected that at 9-4 up he felt he was 'cruising' but that the momentum shifted very quickly: 'against these top guys you can't stop' and unfortunately 'I made the wrong choices' on some of the big points. Though reasonably satisfied with his general play, Razouk regretted missing out on the chance of testing himself against Rumgay. As it was, Rumgay had an unexpectedly straightforward semi against Dalgleish, who – apart from a brief flourish in the third set- was never allowed to get into his stride (6, 9, 9). Rumgay was 'slightly surprised' that Colin Dalgleish didn't give him a better game in the semi-final- ' he was just making too many mistakes in the short game'.
Other knockout matches worthy of note include that between Niall Cameron and Sean Doherty- there was very little to choose between the two players, with Cameron taking it in four well contested sets (7, -8, 8, 10). The experienced Cameron had a good day, reaching the semis with impressive wins over Dylan Curry (9, 5, 5) and then Doherty before meeting Howieson. Cameron battled hard but was unable to make much of an impression going down to the no. 2 seed in a slightly one-sided semi-final (4, 5, 8). In the quarter-finals Howieson had ended the good run of Chris Main in one of the more entertaining matches of the day: especially in its opening two sets which featured some spectacular rallies (12, -11, 2, 6). Prior to this, Main had largely dominated his last 16 match with Calum Morrison who struggled to cope with Main's serves.
Men's Singles Final.
The final took a little time to warm up but really exploded into life in a high quality 5th set. Trailing 1-3, and starting to look a little bit resigned to his fate, Howieson produced some really spirited play which Rumgay did well to live with-this produced the highest quality rallies of the day with Scotland's top two players playing at their peak. Rumgay did well to respond and took an early lead in the 6th-a lead he didn't relinquish- he closed out the set 11-7 and the match 4-2 (8, -6, 5, 9, -8, 7). The match featured an inordinate number of nets- which produced some brilliant rallies featuring some retrieved edges as well as a few amusing exchanges between the two finalists ('get the nets back!!')-which, along with the fine play, entertained the crowd.
Howieson was disappointed but not deflated by the loss. Though he suffered from a sore left hip and calf through much of the final, he felt he had produced some good play: 'I played better today than at the Commonwealth Games – which is in itself a bit frustrating'. The difficulty of playing Gavin is that 'he makes me play an extra 3 or 4 balls than anyone else in Scotland' and his 'strength in service and receive'. What sets him apart, Howieson believes, is his 'match play ability' derived from the 'accumulated hours' he has spent playing at a higher level.
Rumgay expressed that both from a personal and business point of view 'it's nice to be able to say that I'm the best of all time- in terms of Scottish national championships'. He was also happy to prove a few doubters wrong: 'so many people said it wasn't possible to get to 13… Billy Main of North Ayrshire was just about the only one thought it was'. It's 'been tough and what made it tougher this year was that I've been playing with Colin and Craig for the past few weeks- in Australia….so they are more used to my game than usual'. Added to that, Howieson was clearly determined and playing well: 'for one and a half sets there Craig played some very very good table tennis' so ' it's a relief more than anything' to win it.
As to how many he feels he could win before you retires, Rumgay wouldn't be drawn: 'I have a target in mind but I'm going to keep that to myself'. Given his seeming dominance, it'd be easy to conclude that there must be a gulf at the top of Scottish table tennis: 'not in the way they hit the ball but yes in terms of the way they think about the game. There are many players here who hit the ball harder than me and perhaps move better but their game doesn't link together…. table tennis is so much more than hitting big shots'. He feels that it's the ability to link the play together and have a good touch is why both he and Euan Walker have dominated in their respective eras: 'that's the way I won the match today- it wasn't the big shots they did it for me… I tried to copy Euan Walker as I though it was a good idea to emulate the best player'.
Rumgay feels he's played some of his best ever table tennis recently (though has felt 'a little bit slower' the last couple of months) and is looking forward to 'two big pro tours', including an interesting trip to North Korea ('not that many people will be playing in that tournament so give me a better opportunity to get further in the draw'). His ultimate aim is to push to get into consideration for the Olympic team in 2020: 'I'm well ahead of the English number four [David McBeath] in the rankings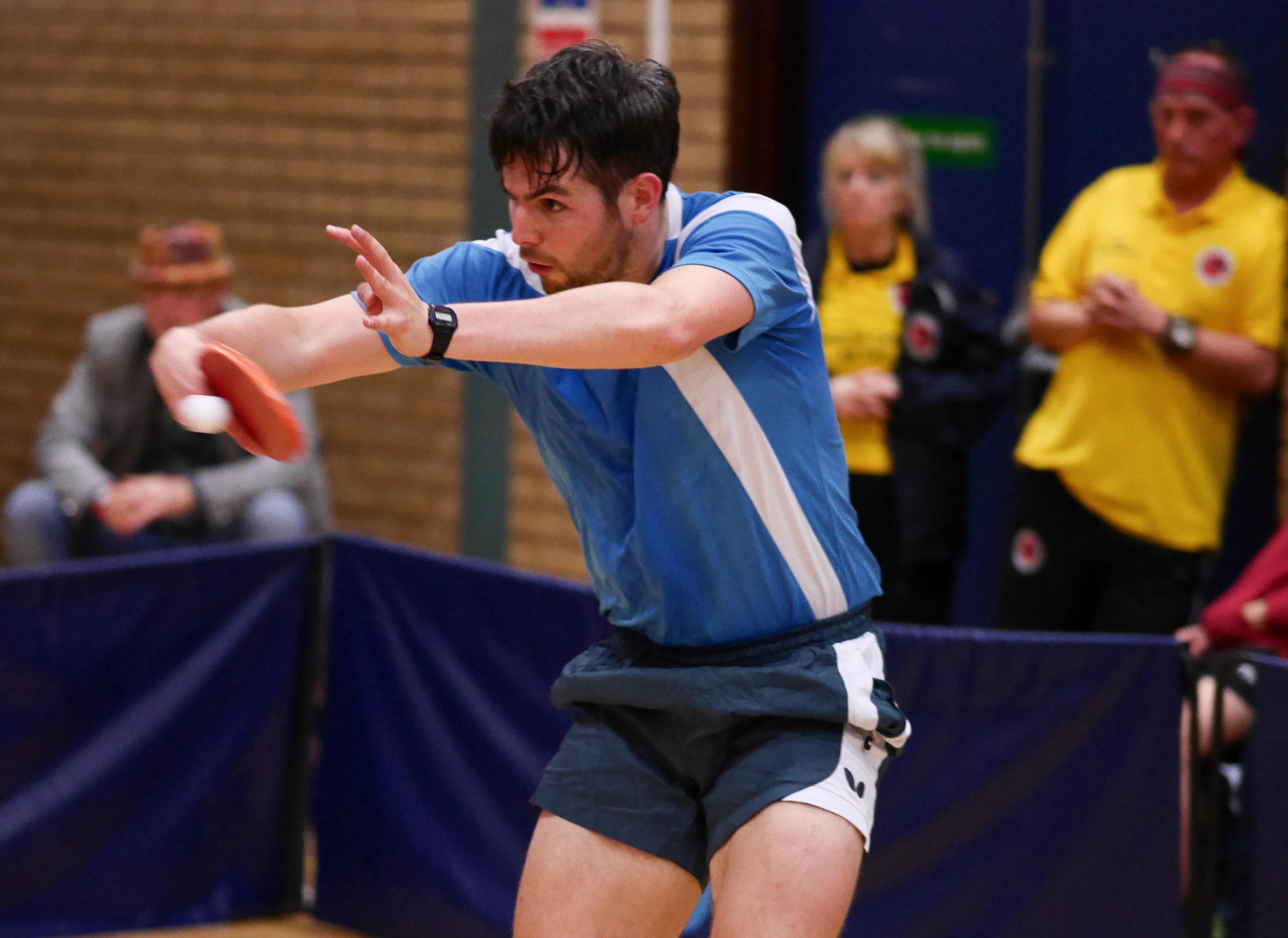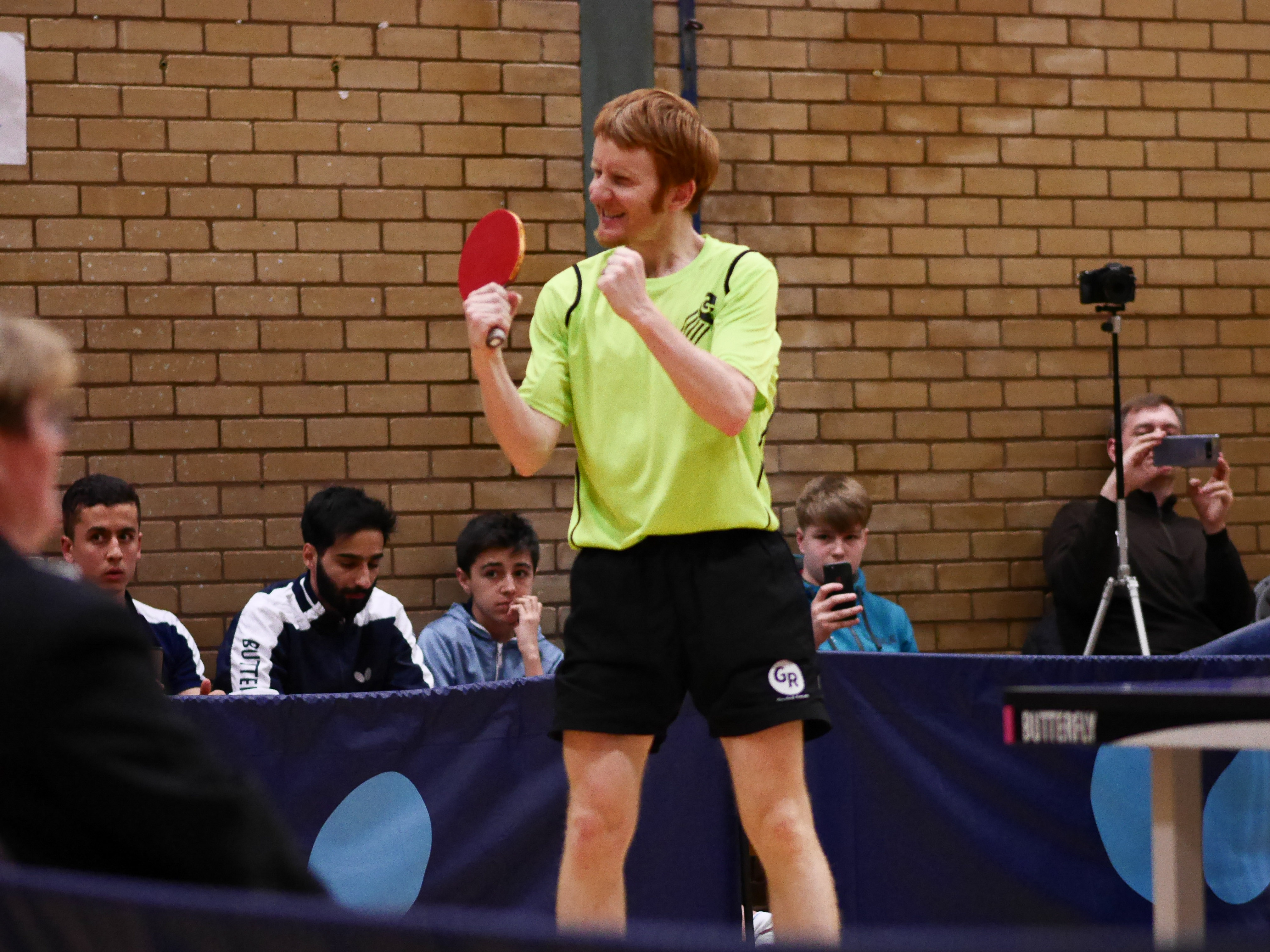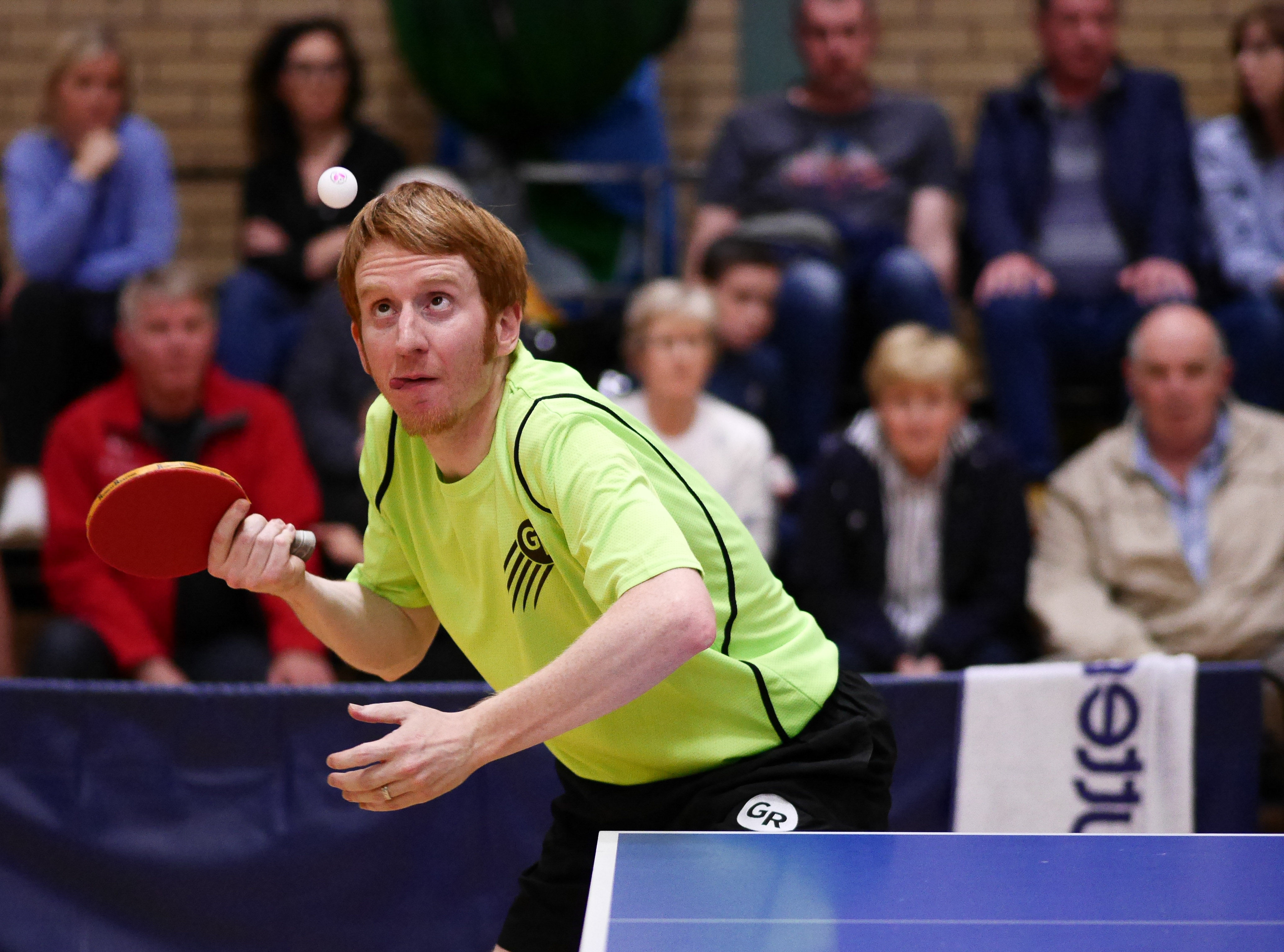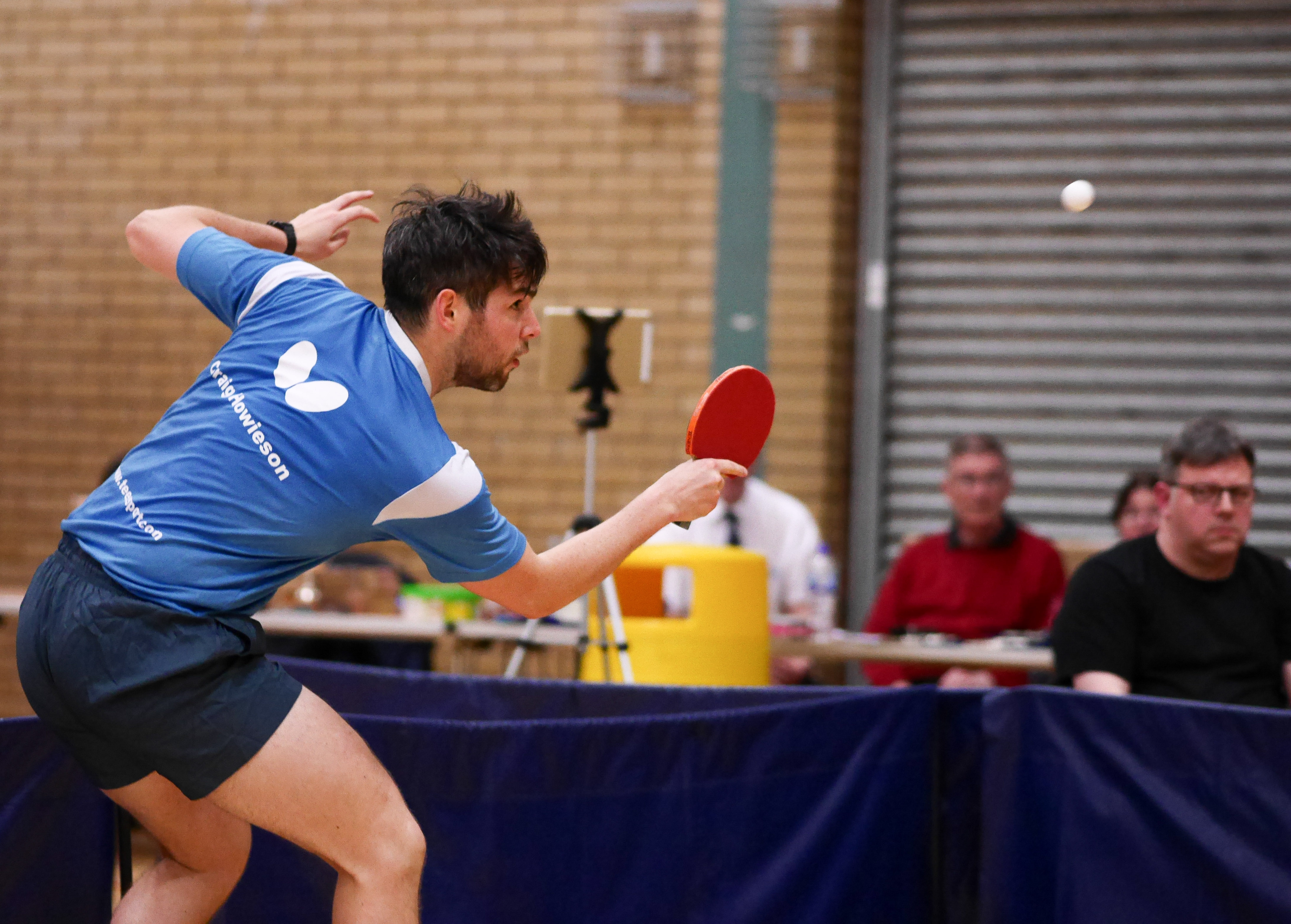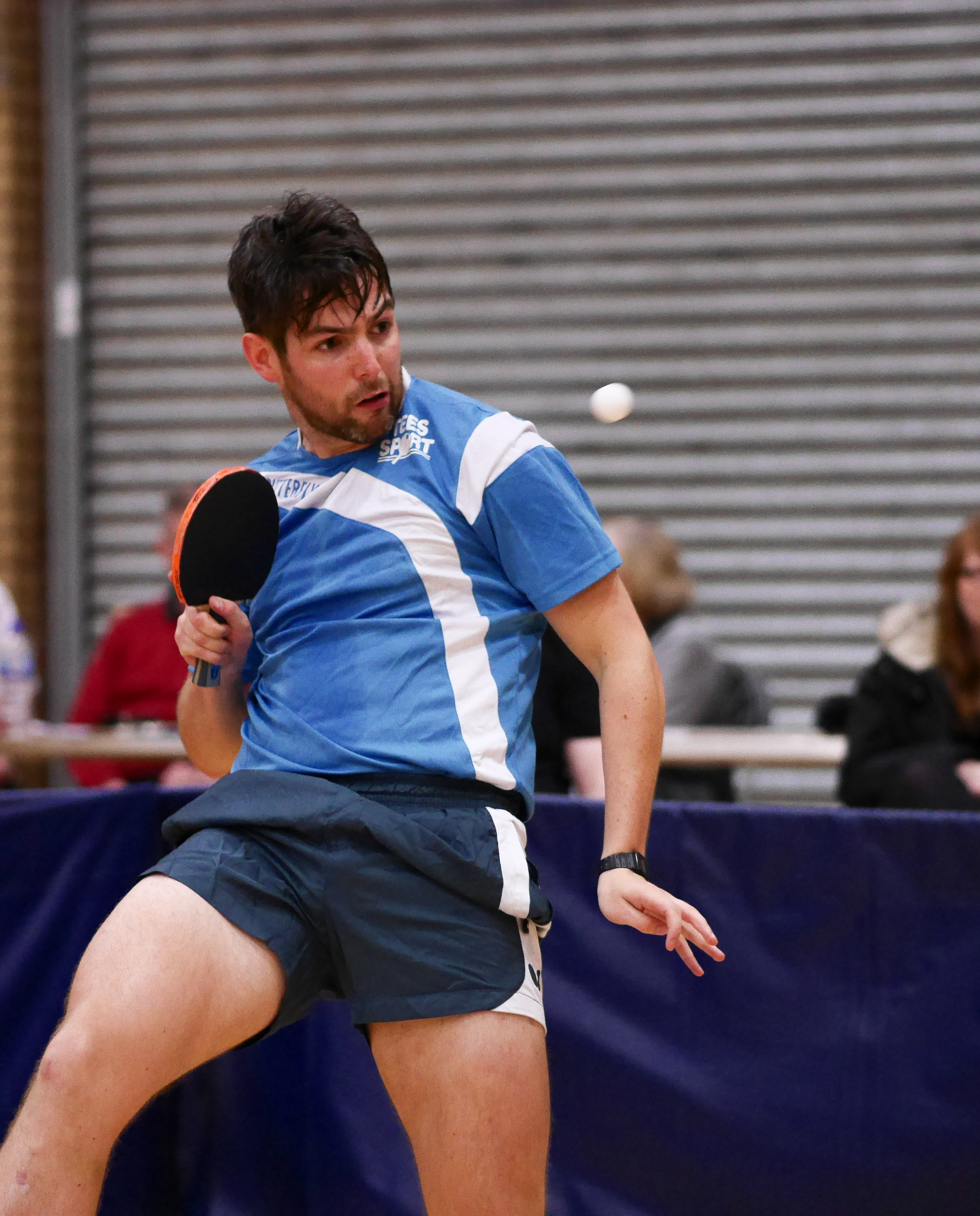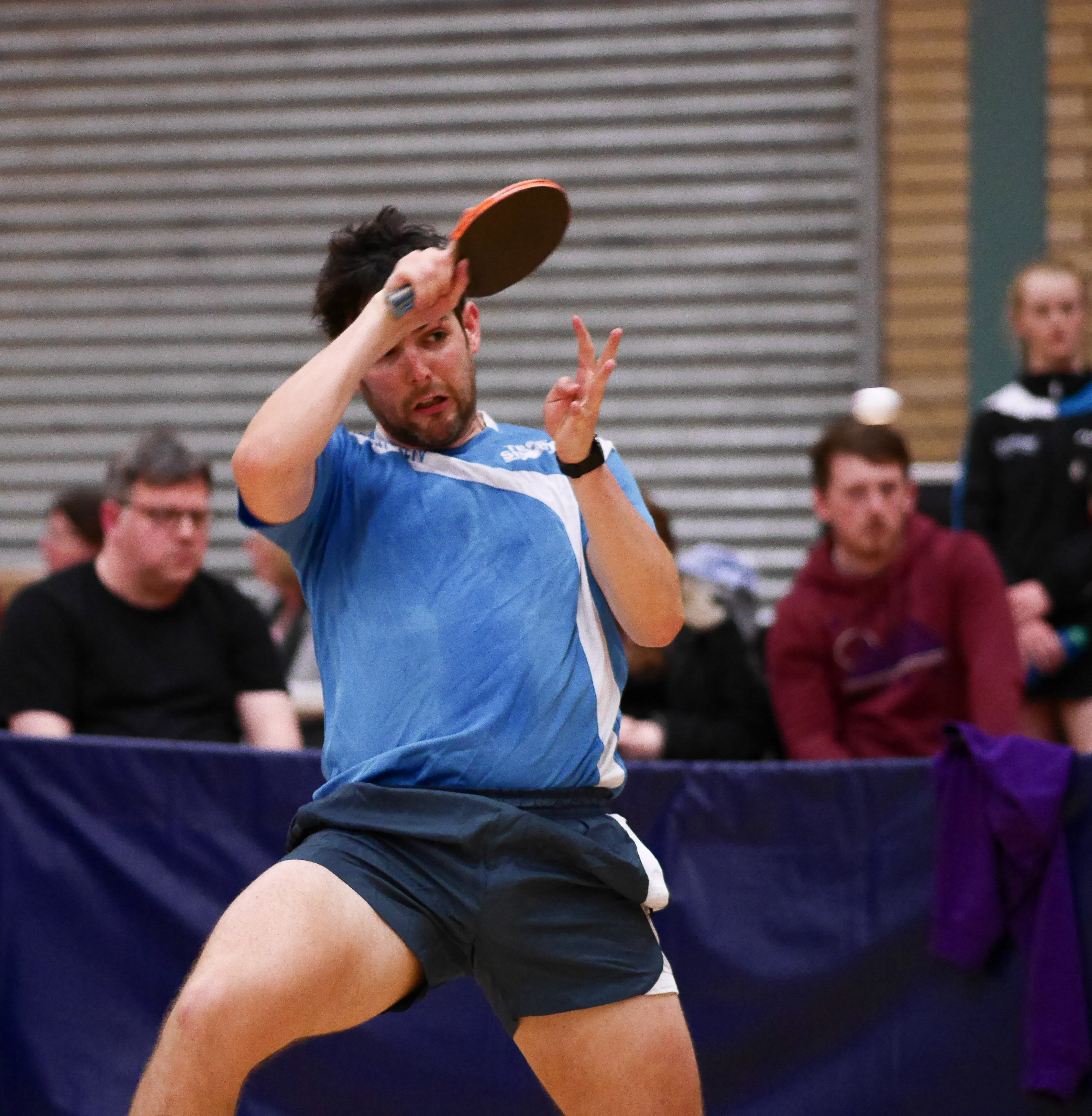 Recommended Posts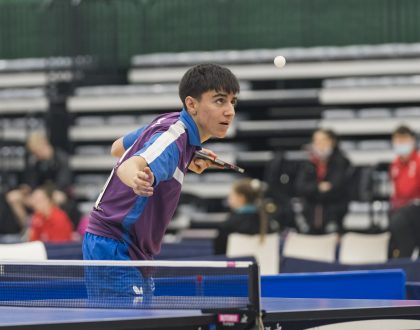 December 05, 2021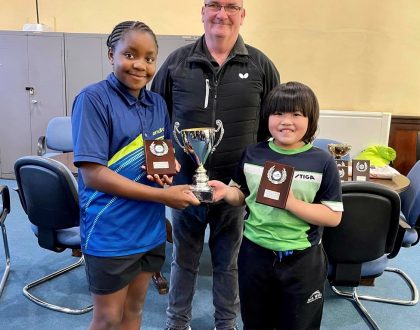 November 30, 2021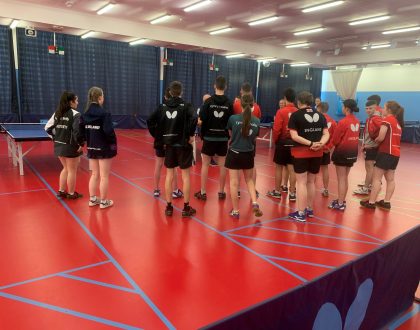 November 29, 2021