---
North Ayrshire's Record Win
Charlie Ellis
Photos by Paul Walker
North Ayrshire A have yet again claimed the Scottish National League title, setting a record in the process. They did so with a convincing 5-1 victory over their closest rivals, Murrayfield A. It means they have now won the current version (constituted in 2010) of the National League a highly impressive 8 times. Greaves Sports/ Central A won the previous version of the league (1981-1998) on 7 occasions. North Ayrshire Chairman Billy Main was justifiably proud of the achievement: "we were really focussed on winning it this season, aiming to break the record". A superb achievement given that the club was only founded in 2003. North Ayrshire have, this season, successfully combined winning the SNL with competing well in the Senior British League, where they recently achieved a fine win versus BATTS 1.
Anticipation
As Richard Yule welcomed the players, there was a great sense of anticipation in the hall, with lots of promotion and relegation issues to be decided- and titles to be won. With almost 150 players in the hall, plus coaches and spectators, there was a real buzz about the place, with the event providing a great advert for the sport in Scotland. The steady growth of the league has been a real source of optimism for Scottish table tennis. Being able to play the matches in one central venue (in the centre of the country) has added to the event. There is very little scope now for further growth, unless we can find a way to squeeze in a few more tables to the main arena at Bell's or find an alternative venue.
In their morning matches, Division 1 title contenders Murrayfield A and North Ayrshire A swept their opponents aside. Murrayfield A seemed to be in good form with a surprisingly smooth 6-0 victory over North Ayrshire B. In similar fashion, North Ayrshire A had a comfortable 6-0 win over their neighbours, South Ayrshire A. Though Rebecca Plaistow caused a bit of consternation as she took the first set against Colin Dalgleish, the North Ayrshire number one soon found his attacking rhythm and eased to a 3-1 win. South Ayrshire's Harvey McDonald was barely able to play – on crutches when he was not at the table. Harvey's broken toe symbolising South Ayrshire's plight- they ended the day at the foot of the table. Dumfries
Dundee A will join them in Division 2, losing a very tight match to Murrayfield B (for whom Borui Chen was in good form) and then losing to North Ayrshire B. The Scottish Vets were much strengthened by Stuart Crawford's appearance. They clambered out of the relegation zone with a draw against Dumfries A and a win against South Ayrshire A. Gerry Campbell's 3-2 win over Kieran Walker was one of the day's most entertaining matches to watch, with some free flowing play from both combatants. As a testament to the club's strength in depth, North Ayrshire B finished just ahead of Dumfries A to claim a highly creditable third position. Jamie Johnson impressed with a series of fine performances. For Dumfries, Danny Bajwa had a superb season, winning all of his matches including versus Colin Dalgleish earlier in the season. Danny's teammate Kieran Walker also performed really well in his debut season in the top division.
The Decider
North Ayrshire went into the final match knowing that a draw would be enough to clinch the title. This was a repeat of the situation at the climax of the 2019-2020 season. After Colin Dalgleish overcame Krzysztof Borkowicz in 4 sets , it was essential that Murrayfield took the next. They did, but a fired-up John Hannah ("I only play well when I'm like that") only edged past Chris Main 14-12 in the 4th. Hannah seemed to be on course at 2-1 and 8-4 up before Chris battled back and John became impatient with a badly slapped forehand at 8-6. The match then reached a real creshedo with some high quality rallies, much appreciated by North Ayrshire's big bench and everyone else watching. Hannah eventually got over the line 14-12; his loud celebrations reverberating around the hall.
This would be as good as it got for Murrayfield A. Christopher Wong was unable to reproduce his form from the Scottish Students' Championships the day before, failing to make much of an impression against a very solid Sean Doherty. Though John Hannah took the opener against Colin Dalgleish (and led the 2nd 7-4), the Scottish No. 2 turned things around impressively. Another composed performance from Sean Doherty gave him a win over Krzysztof Borkowicz to put the match beyond doubt. Sean was particularly consistent, not offering up cheap points. This left North Ayrshire A's skipper Chris Main to deliver the coup de grâce, as he swept aside Christopher Wong in straight sets.
For Murrayfield A it was a slightly disappointing end to another good season. John Hannah was happy with his own form and tactics, though regretted his inability to take the chances he had to go 2-0 up on Colin Dalgleish. He was happy that his side had maintained "good team spirit and kept fighting even after we'd 'lost'".
Divisions 2-6
Joining the top division next year will be Division 2 winners Glasgow South A and also Drumchapel A, led by Yaser Razouk. Yaser was made to work by Murrayfield C's Keith Dingwall but was otherwise untroubled. Drumchapel A finished just ahead of Krzysztof Opila's JK Carnbo side to secure promotion. JK Carnbo finished strongly with 2 wins, despite Krzysztof Opila's loss to Geoff Hunter of the relegated North Merchiston. Fast-improving youngster Harry Blackhall performed well for Aberdeen A on the final day with three good wins from his four matches.
Glasgow South A's Charlie Morton had an excellent season, with 14 wins from 14 matches. However, he had to battle through three 5-setters on the final day, including versus the Drumchapel pair of Lucy Elliott and Zaid Khalid. No doubt Drumchapel and Glasgow South will be strong forces in next year's Division 1.
Scottish Vets B completed a dominant season, winning the Third Division ahead of Edinburgh University A. Even without Colin Green, they maintained their 100 % record. A fiery performance from Lei Zhu helped him beat Emma Qu as his side defeated Murrayfield D 5-1 in a match "full of gunpowder", as Junji Hua put it. Murrayfield's only win came via a good win for Emma Qu over Faye Leggett.
Drumchapel B claimed the Division 4 title, with South Ayrshire B also promoted as runners-up. Aaron Richardson had a fine day for Drum, winning his 4 matches, including a battling 12-10 in the 5th win versus South Ayrshire's Roy Claxton. This helped Drumchapel to a 5-1 win over their nearest rivals. Dundee just missed with a draw against Murrayfield E costing them. "That's us blown it!" was Ryan Docherty's frustrated reaction. The draw was secured for Murrayfield E via an epic 18-16 in the 5th win for Jamie Toner over Euan Steel.
Edinburgh University B took Division 5, two points ahead of Penicuik. A battling 4-2 win over Edinburgh International B helped the Midlothian side secure a promotion slot. Haonan Ji was the Uni's leading player, losing just one match all season.
Stirling B were the winners in Division 6, with Scottish Vets C (helped by last minute super sub Richard Lo, who won 3 of his 4 matches) also promoted. Promising youngster Ben Hart led the way for Stirling B with 14 wins out of 14. Though the bottom division, there was a lot of good play on show; illustrating the strength in depth the SNL now has.
Thanks
Thanks to all of those who competed and assisted on the day and during the season. Particular thanks to Richard Yule for his key role in securing Bell's for the league and liaising with the management there. Also to Graham Muir for inputting most of the results in such rapid fashion and to TTS Chairman Terry McLernon who presented the trophies. Ken Benjamin assisted the top table in various ways. Paul Walker took the presentation photos, edited by Gordon Muir. Thanks to Gordon Muir & Yubo Rasmussen for their comments on an earlier draft of this report. Of course, the main man again was Lindsay Muir with all his efforts in organising such a successful event.
See you all later in the Autumn for the start of the next SNL. Look out for Lindsay Muir's email regarding teams for next season.
Division 1 Winners – North Ayrshire A
Division 1 Runners up – Murrayfield A
Division 2 Winners – Glasgow South A
Division 3 Winners – Scottish Vets B
Division 3 Runners up – Edinburgh University A
Division 4 Winners – Drumchapel B
Division 4 Runners up – South Ayrshire B
Division 5 Winners – Edinburgh University B
Division 5 Runners up – Penicuik
Division 6 Winners – Stirling B
Recommended Posts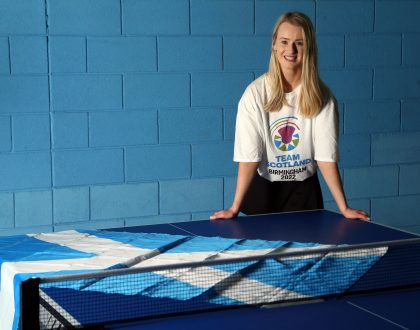 April 30, 2022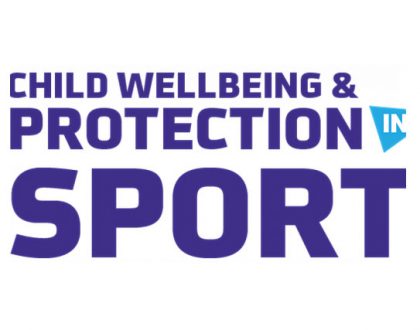 April 30, 2022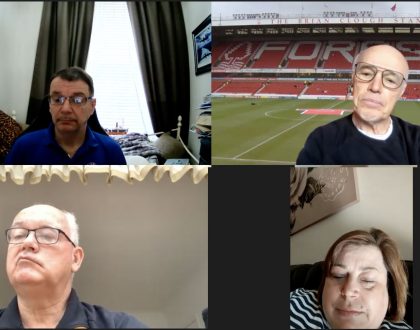 April 28, 2022