---
British League Premier Match Drumchapel v Ormesby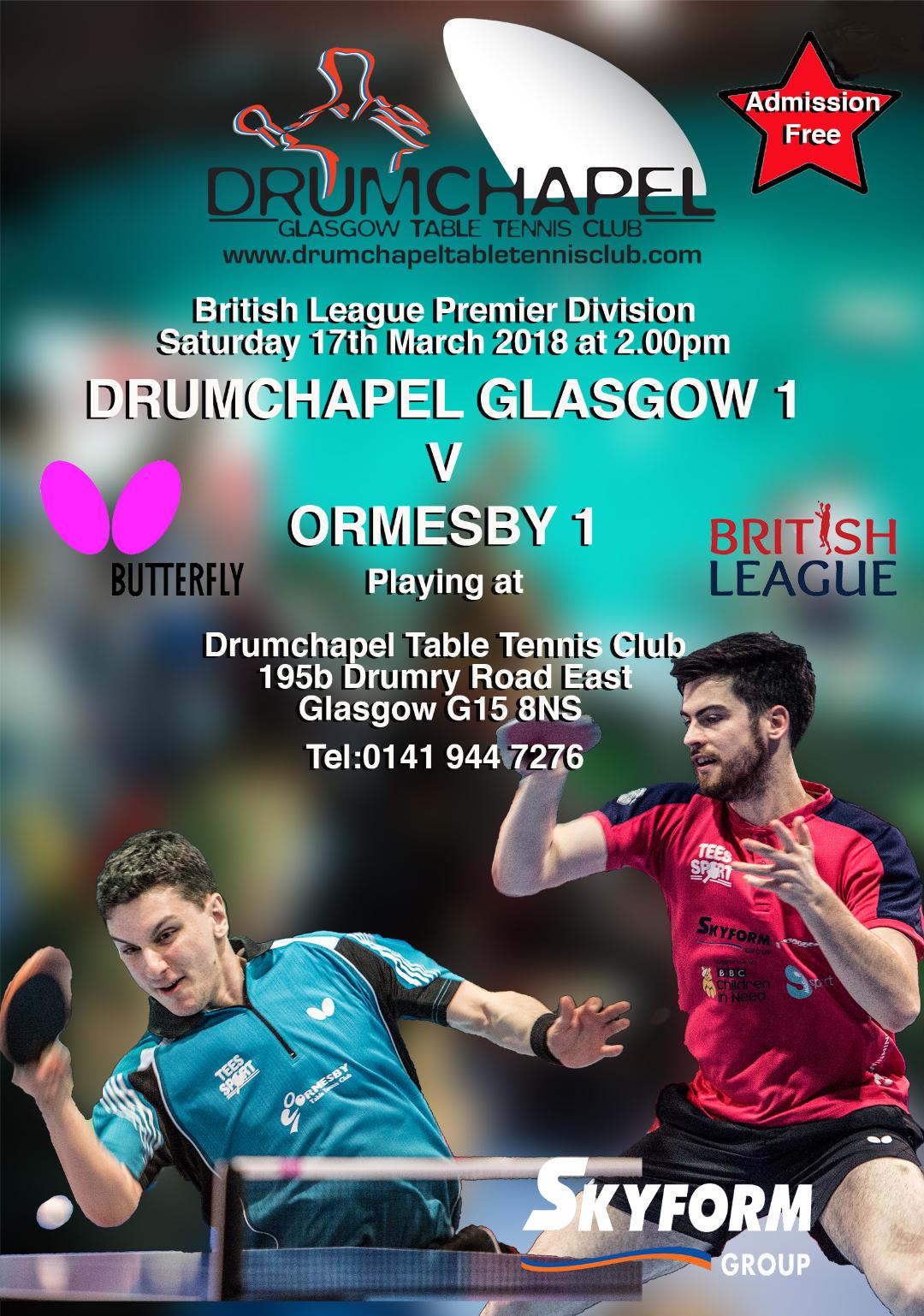 This Saturday British League Premier Division is back at Drumchapel for round 7 against top English Club Ormesby Table Tennis Club. This match, which will take place at Drumchapel Table Tennis Club, 195b Drumry Road East is surely to be one of the best matches of the season.
Terry McLernon MBE, Chairman of Drumchapel Glasgow TTC " Once again we welcome Ormesby Table Tennis Club back to Drumchapel, following the excellent match that took place last year, Ormesby have strengthened their team and look to regain the title we won last year".
Drumchapel are currently sitting in third position in the British League table due to Draws with Urban TTC and Ormeau TTC earlier in the season.
Lining up for Drumchapel Glasgow will be
David McBeath – World Team Cup Bronze Medallist and has recently been selected for the Commonwealth Games in Gold Coast and semi finalist of the English National Championships.
Yannick Vostes – Belgian Internationalist and finalist of the Belgian National Championships 2018
Craig Howieson – Scottish number 2, recently selected to represent Team Scotland at the Commonwealth Games in Gold Coast.
Yaser Razouk – Scottish Junior National Champion
Lining up for Ormesby will be
Tianming Zaho (Portugal)
Viktor Brodd (Sweden)
Danny Reed (England)
Darius Knight (England)
The match starts at 2pm and everyone is welcome. The match will be live streamed on the facebook page.
Recommended Posts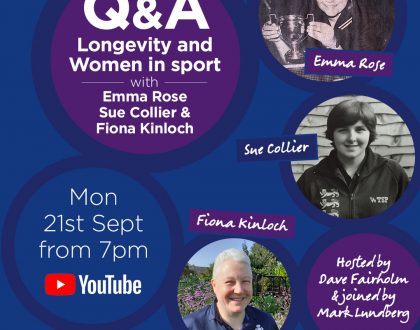 September 21, 2020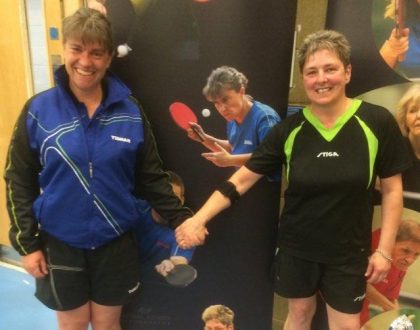 September 12, 2020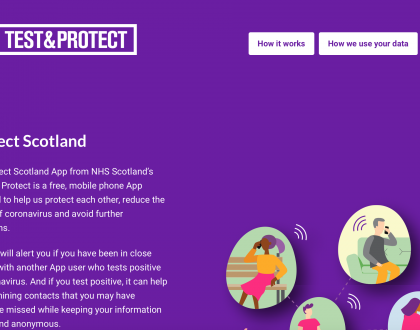 September 11, 2020