---
The Scottish National League – A potted history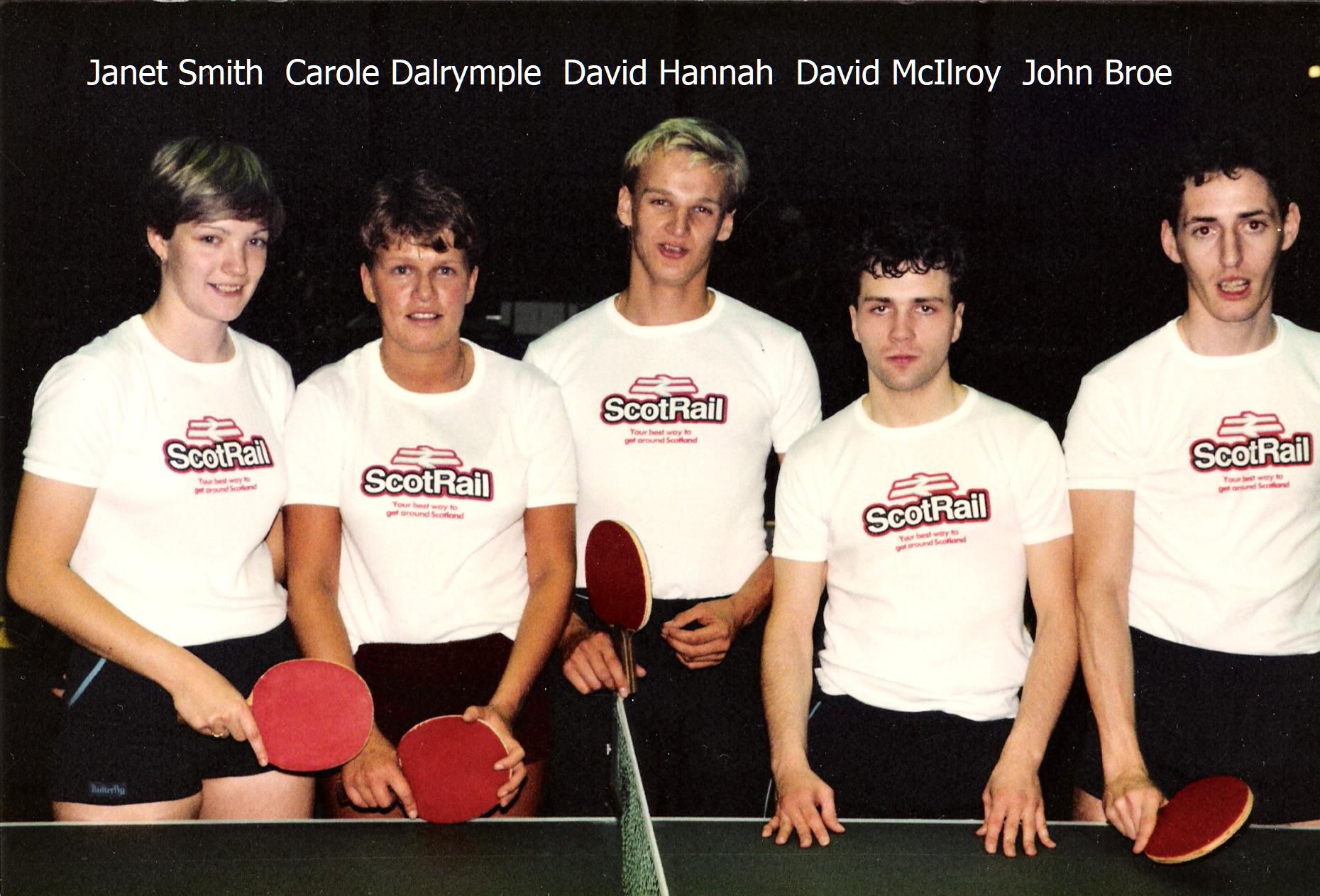 The Scottish National League was launched on 7thFebruary 1981 with 7 teams. Neil Foley Sports, Murrayfield Joola, College Rosslyn, Tynecastle, Central, Fife and Stirling.
In season 2 Neil Foley Sports changed their name to Coatbridge Lentec, Central added a second team with Rosslyn and Fife dropping out. New teams entering were Springburn, Falkirk (2 teams) Lasswade, Roseburn and Charlie's Angels. Central 'A' featured 3 current Scottish Internationalist in Richard Yule John Broe and David McIlroy.
In season 3 Clober Engineering Ltd agreed a 3 year deal to sponsor the National League. Last seasons winners Central 'A' changed their name to Greaves Sports and David Hannah signed for Murrayfield.
Clober disappeared into their second year then Scotrail took on the mantle for the next 3 years. In 1989 Leeds Building Society sponsored the next 2 years and that was the last of League sponsors.
The league numbers continued to ebb and flow with players finding more prestigious events to play and eventually gave up the ghost in 1997.
Season
Teams
Div
Winners
Comments
1980/81
7
1
Neil Foley Sports
1981/82
11
2
Central 'A'
1982/83
15
2
Greaves Sports
Clober Engineering were sponsors
1983/84
19
3
Greaves Sports
Sponsored by Clober
1984/85
20
3
Greaves Sports
1985/86
23
3
Greaves Sports
Sponsored by Scotrail
1986/87
24
3
Greaves Sports
Greaves lost 1stever game. Sponsored by Scotrail
1987/88
23
3
Greaves Sports
Sponsored by Scotrail
1988/89
18
3
Paisley Central Y.M.
Greaves changed their name to Paisley

Sponsored by Leeds Building Society

1989/90
23
3
Paisley Central Y.M.
Sponsored by Leeds Building Society
1990/91
16
2
Stiga Greenock
1991/92
22
3
Falkirk
Reports not happening, lack of information from

this season until the leagues demise

1992/93
19
3
Tunnocks Redwood
1993/94
16
2
Nothing printed in Bulletin
1994/95
13
2
Tunnocks Redwood
1995/96
8
1
Stiga Greenock
Down to 7 shortly after season started
1996/97
8
1
Nothing at all in Bulletin
1997/98
Death of the National League
The Scottish National League was relaunched in season 2010/11 with a Senior League and a Junior League.
After a couple of seasons most of the Juniors wanted to play inthe Senior Leagues so the Junior League was ditched.
The National League has gone from Strength to Strength and the current numbers are 38 teams playing in 5 divisions.
The winners of the 1stDivision title can be found in the TTS Archives plus more information on the SNL webpage.
Stewart McGowan – Archivist for Table Tennis Scotland
Recommended Posts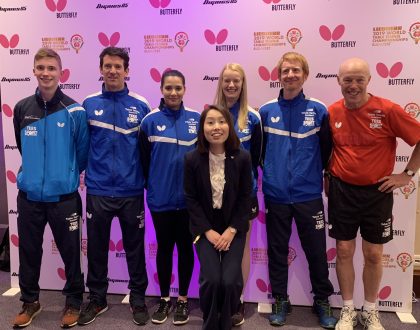 May 13, 2019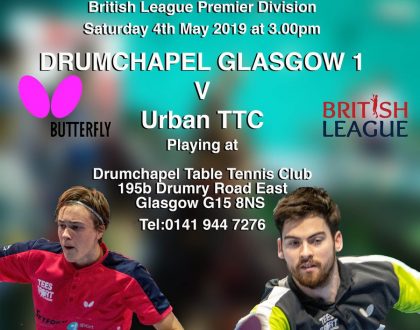 April 25, 2019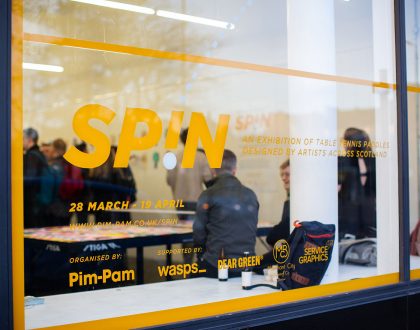 April 19, 2019