---
Scotland v Ulster U21 International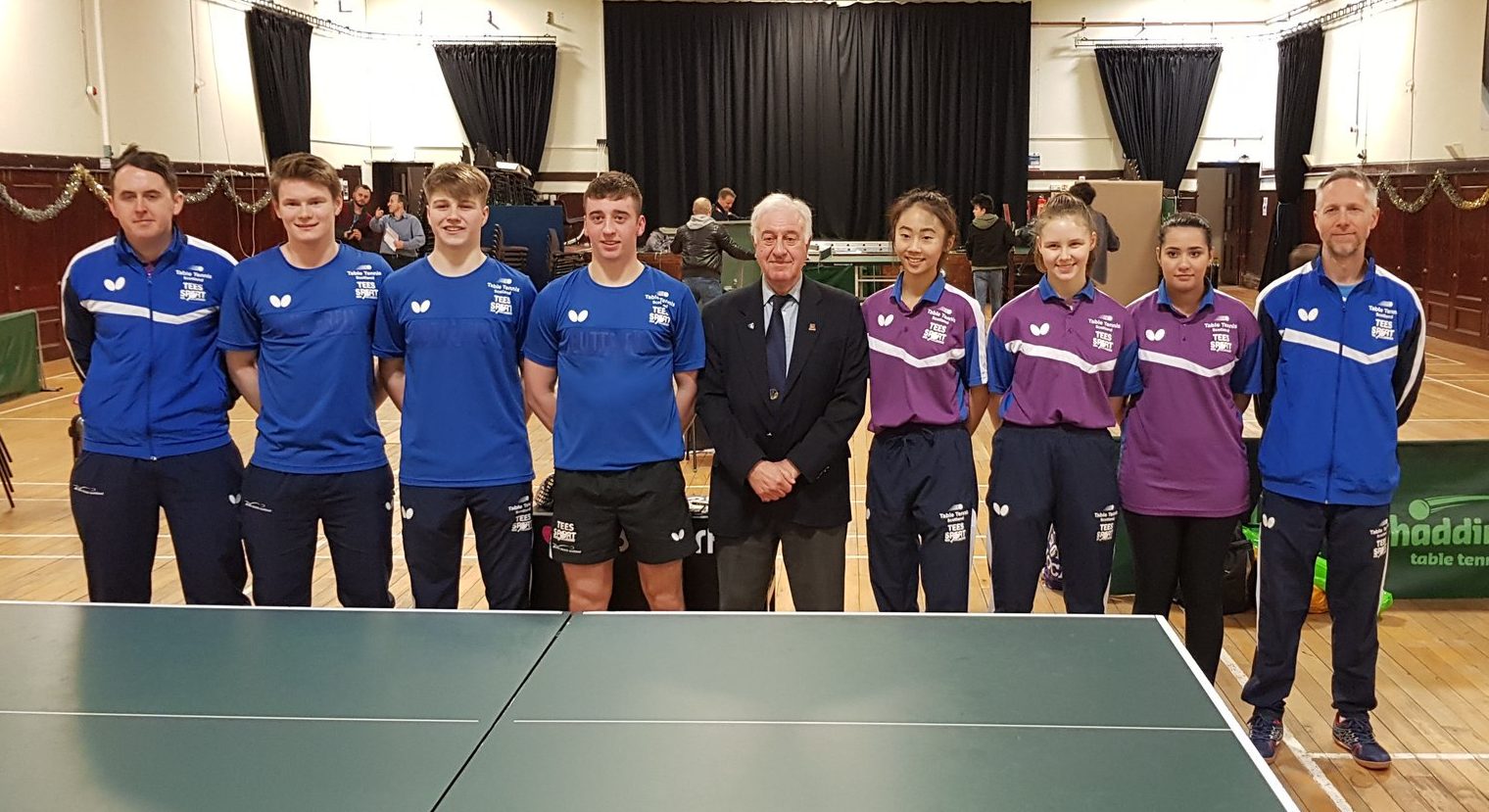 SCOTLAND V ULSTER
WOMEN'S UNDER 21 MATCH, HADDINGTON CORN EXCHANGE
FRIDAY 4 JANUARY, 7PM.
Women: Faye Leggett, Alisa Khalid, Tessa Yau, NPC Peter Lugton.
Photos courtesy of Roy Claxton, Dave Fairholm and Greig McDonell.
After an inspiring team talk from Team Manager, Dave Fairholm, a determined Women's team were out to impress the 100+ crowd at Haddington Corn Exchange.
Game 1
Alisa was first on against Ulster's defensive player, Lucy Craig. After a good start from Alisa, Lucy started to stamp her mark on the game using her combination bat and variation of spin to good effect. Alisa mounted some good comebacks in each end with her powerful topspins however Lucy was to take the victory -6, -3, -8. Alisa felt she was starting to get to grips with Lucy's game by the third end. 3 straight ends was definitely not a true reflection of the game, but well done to Lucy.
Game 2
Faye was up next against Ulster No.1 Nicole Scott. With both having a strong counter hitting game on both wings we were in for some great rallies. The match was true to it's billing and went to and fro, with each taking the initiative in spells in each end. It was Faye who took a comfortable lead in the final end with a mature display of consistency and control to dominate and take the match 9, -9, 6, -7, 5, levelling the overall match at 1-1.
Game 3
Tessa was next on for Scotland against Lucy Johnston. Lucy struggled to get to grips with Tessa's pace and spin game. Tessa settled the nerves with a solid 1st end, then Lucy mounted a comeback in the next end overpowering with her strong flat hitting forehand. Tessa dusted herself down and used her strong serve and 3rd/5th ball game to good effect and take the next two ends to win 8, -8, 9, 8 and put Scotland into a 2-1 lead.
Game 4
Alisa was looking to extend Scotland's lead in the next match on Table 2 against Nicole. This was to prove to be a very close encounter, going to a final set which really could have gone either way. The crowd was being entertained with some great displays of table tennis, both players confident on both forehand and backhand which proved for some fantastic rallies. Alisa's fast spin game was starting to get her back into the match, however after a valiant effort she couldn't maintain it against a formidable opponent, going down -9, 5, 9, -9, -6.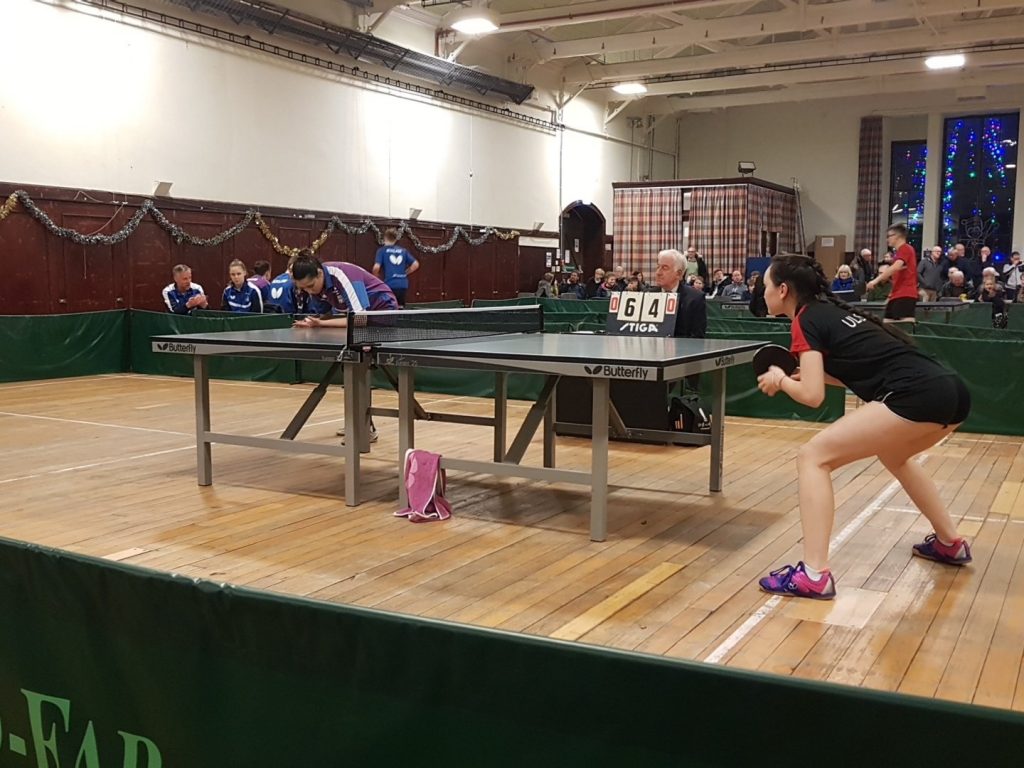 Game 5
It was Tessa's turn to take on the talented defender, Lucy C. Tessa was looking confident and relaxed and started well. However Lucy was in top form as the first set went on and was starting to dominate and wear Tessa down with her change of pace and spin. After battling hard to stay in the game and just missing out with some great attacks, Tessa finally lost out -4, -3, -8.
Game 6
With Scotland 2-3 behind Faye was looking to level the match in the final game. Lucy J was determined to get her first win of the night and started well. However, Faye's powerful counter hitting game down both sides of the table, mixed with a change of pace and consistency threw Lucy completely, resulting in a comfortable straight sets victory, 8, 4, 5. A very impressive and mature display which was well deserved.
Congratulations to both teams for playing out a fantastic match of table tennis and entertaining the home crowd. It was a pleasure to NPC three of Scotland's most talented Women players. Faye, Alisa and Tessa all showed a mature, professional approach to the match giving it everything they had… a credit to Scotland!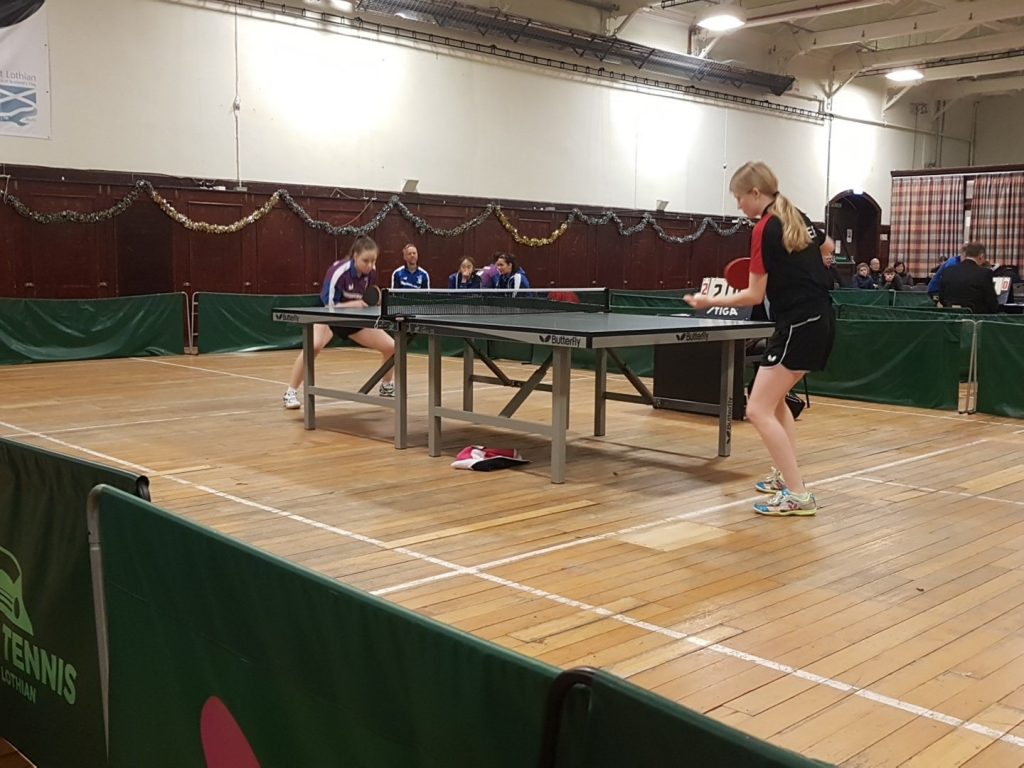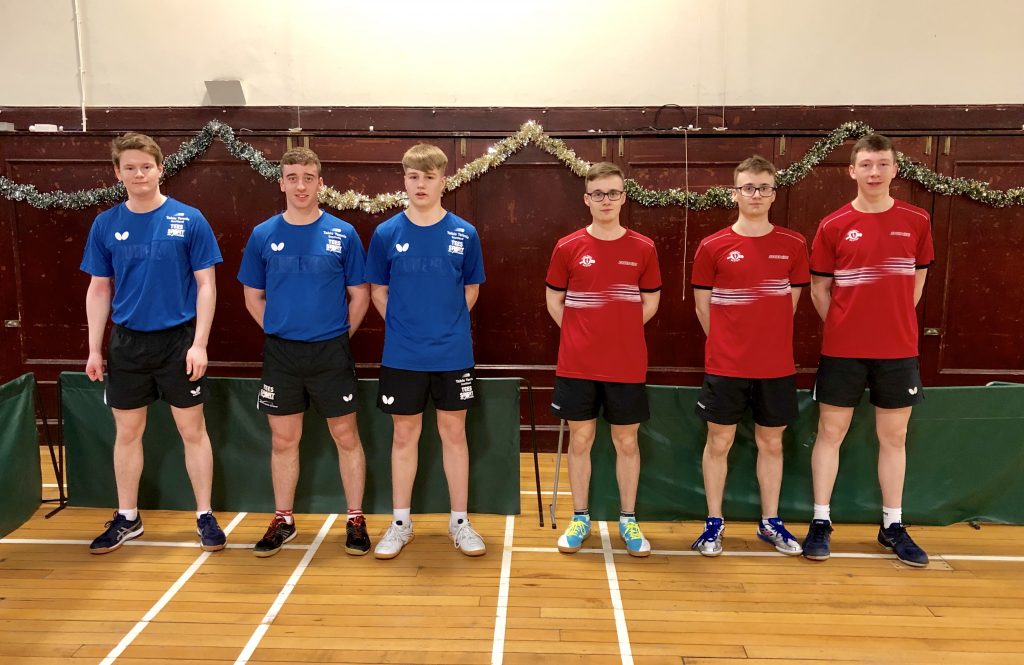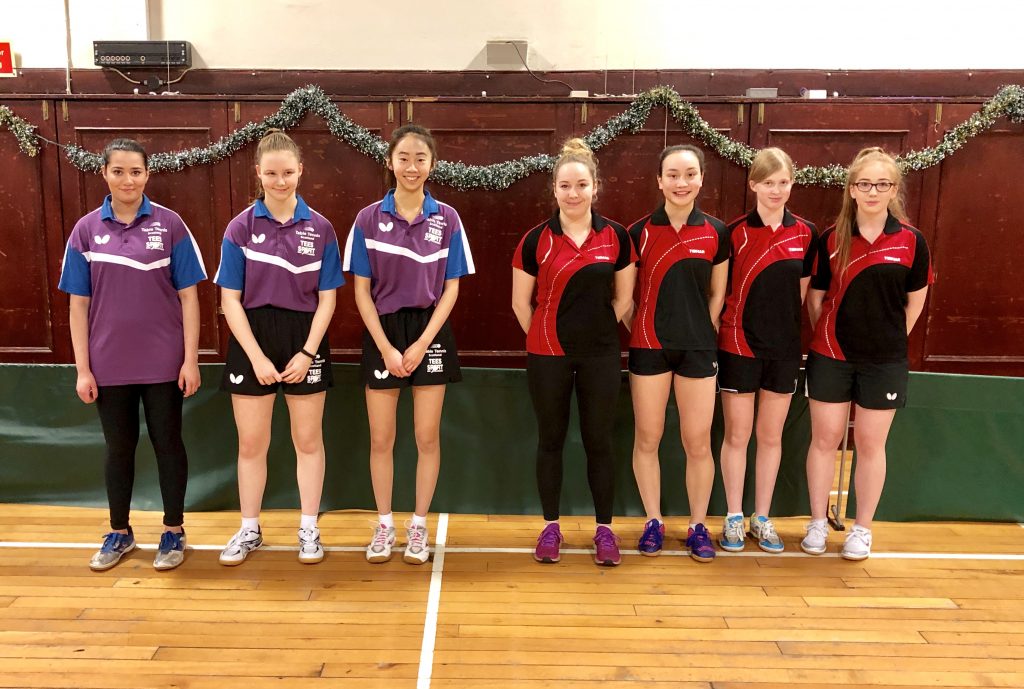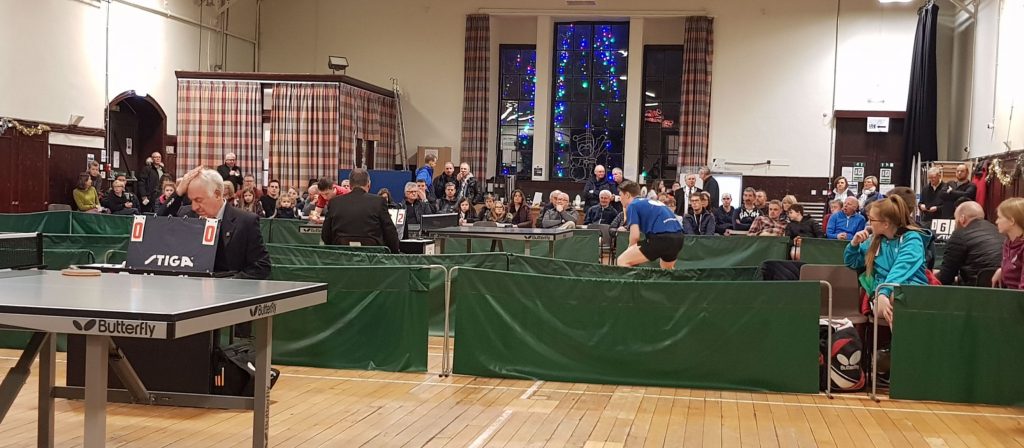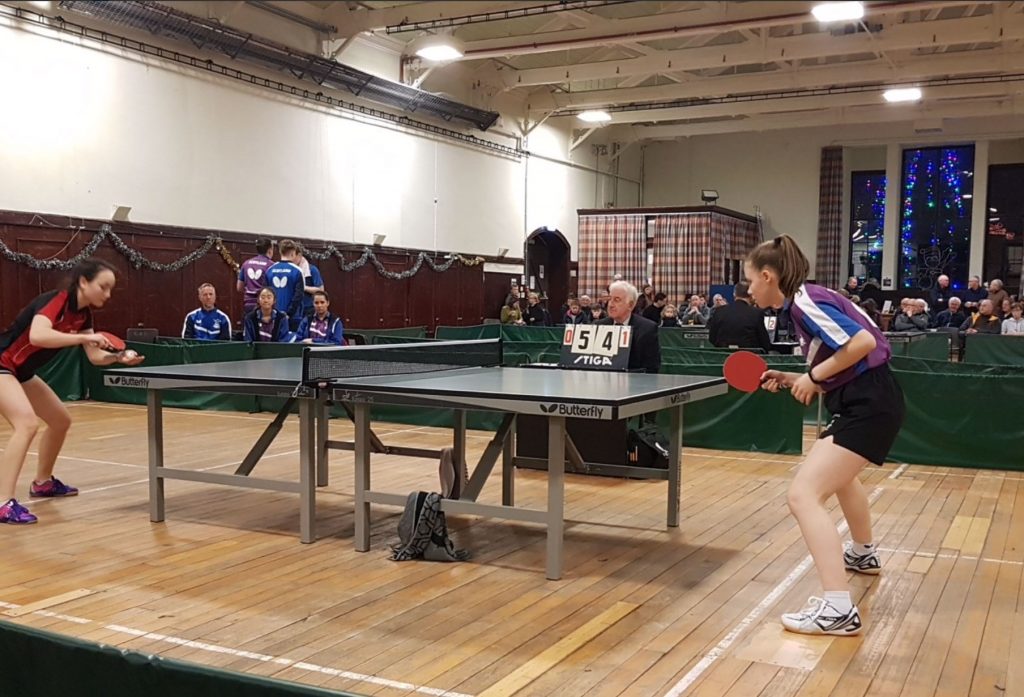 Recommended Posts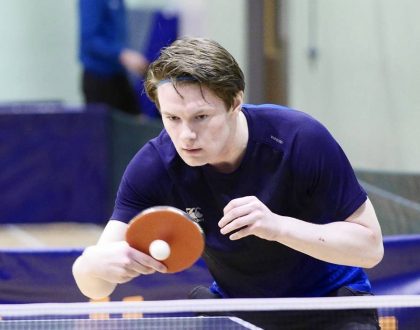 December 05, 2019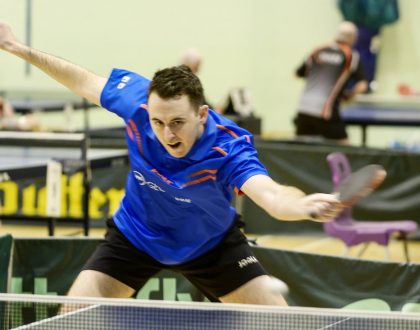 December 03, 2019