---
Scotland take on Wales in Perth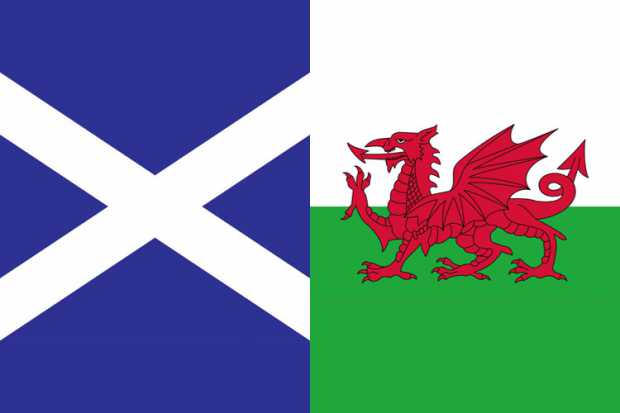 Scotland v Wales
Bells Sports Centre
Saturday 13 October, 6.30pm
Bells Sports Centre in Perth will be a hive of table tennis activity this weekend. The action begins on Saturday morning at 9.45 with the first of three rounds of matches on Day 1 of the Scottish National League, our premier national club event which has grown to five divisions. Play will take place throughout the day on 19 tables and will conclude around 5pm.
At 6.30 pm in the same venue Scotland will play an invitation match against our celtic cousins from Wales. The match which involves 2 seniors, 2 juniors and 2 cadets from each country will be played on three tables, with each player playing a singles and a mixed doubles.
Come along and support Scotland. Admission is free!
SCOTLAND TEAM
Senior Match: Rebecca Plaistow (Ayrshire), Colin Dalgleish (Aberdeen)
Junior Match: Paula Callaghan (Glasgow), Dylan Curry (Banchory)
Cadet Match: Holly McNamara (Ayrshire), Josef Bokedal (Aberdeen)
Team Manager: Dave Fairholm
WALES TEAM
Senior Match: Beth Roberts, Marc Castro
Junior Match: Lydia John, Yameen Al Dahiri
Cadet Match: Morgan Day-Davies, Rashad Al Dahiri
Team Manager: Ryan Jenkins
Perth Grand Prix, Sunday 14 October
Our Welsh visitors will also be playing in the Perth tournament which begins at 9.30am on Sunday.
Play will take place throughout the day on 21 tables. Both Scots number two ranked players, Lucy Elliott and Colin Dalgleish are top seeds in their respective events but will face stiff opposition from a strong field which includes visiting players from Wales, Ireland and England.
Good luck to all the players for a successful weekend and a big vote of thanks to the many volunteers and Table Tennis Scotland officials who work tirelessly behind the scenes to make it all happen.
Recommended Posts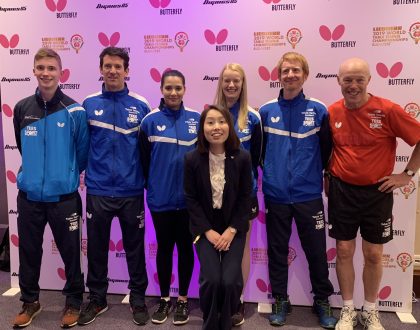 May 13, 2019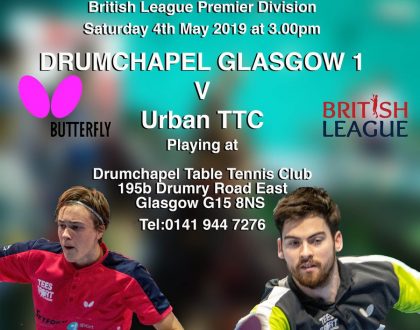 April 25, 2019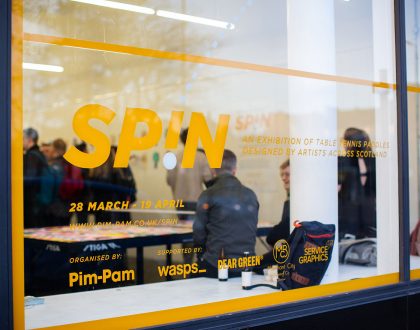 April 19, 2019