---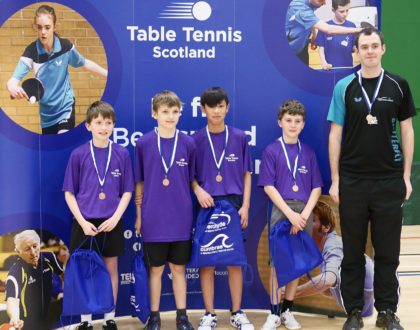 Primary Schools International 6thth -8April 2018 Inverclyde National Centre Scotland Boys Team Report By Gordon Muir, NPC The Scottish boys finished a creditable third in the team competition, behind...
Continue Reading
---
---
---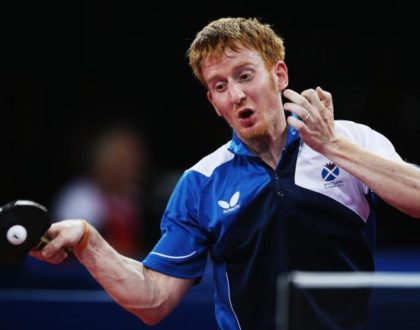 Gavin Rumgay faced a tough match against England's Liam Pitchford at Oxenford Studios. After taking one game each at the start of the match, Liam pressed on taking the...
Continue Reading
---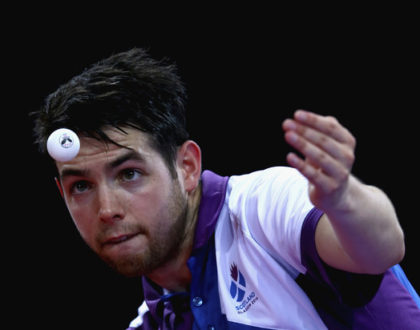 The Men's Doubles competition got underway this morning with Gavin Rumgay and Craig Howieson getting the better of the Northern Irish duo Owen Cathcart and Zak Wilson 3-0. Gavin...
Continue Reading
---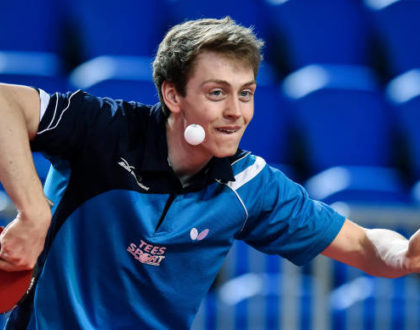 On day one of the Men's Singles competition Craig Howieson and Colin Dalgleish both faced two matches each in the group stage. Craig started well with a 4-0 victory...
Continue Reading
---
It was agreed at the board meeting on Saturday 24th March 2018 the under ITTF rules the original draw will stand for this event. Only players who now are...
Continue Reading
---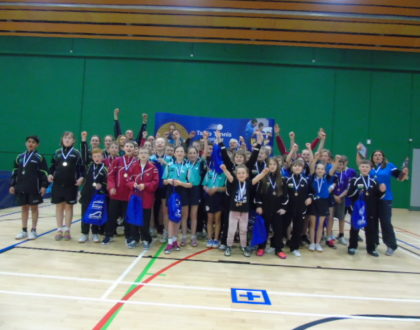 PRIMARY SCHOOLS INTERNATIONAL CHAMPIONSHIPS 2018 The Primary Schools Initernational Championships 2018 (PSIC) took place at Inverclyde National Sports Centre, Largs, between the 6th and 8th April. The countries ivolved...
Continue Reading
---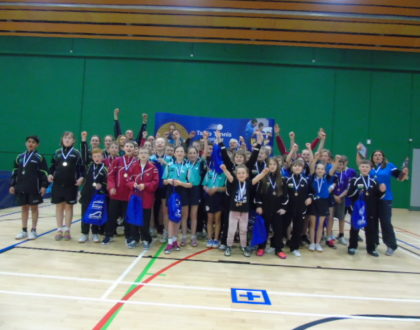 Team Event Boys Gold – England Silver -Ireland Bronze – Scotland 4th – Wales 5th – Guernsey 6th – Isle of Man Team event Girls Gold – England Silver...
Continue Reading
---